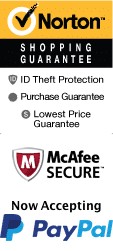 Williamsburg 3 Hour Sailing Cruise
8109 Yacht Haven Rd , Gloucester Point
1-800-987-9852
Chat Now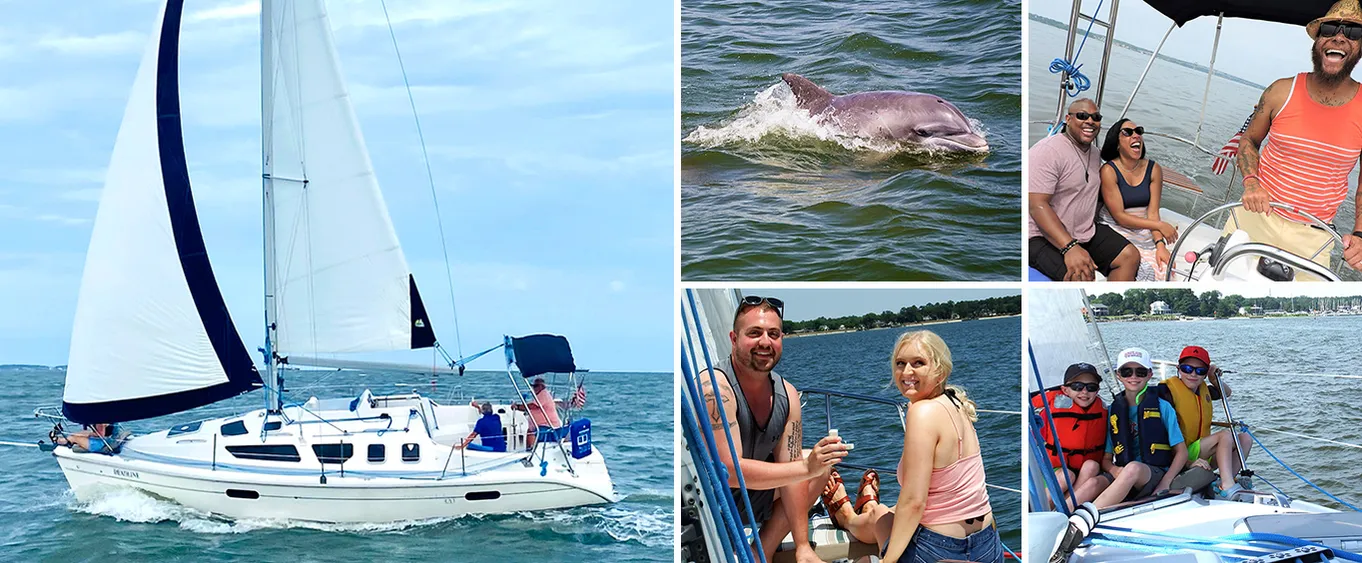 For a leisurely and fun adventure near Colonial Williamsburg, embark upon the Let's Go Sail Williamsburg Sailing Cruise. This three-hour excursion provides an intimate experience for adult couples and an awesome outing for the entire family. Take the helm with some sailing lessons or sit back and relax as you head down the York River on these Williamsburg charter sails.
The cruise seats a party of up to 6 guests and allows guests to learn how to sail by covering the basics of how to exploit the wind on a modern cruiser. Or, they can learn about the two key battles that sealed America's Independence, the Battle of the Capes and the intense Battle of Yorktown. The boat is captained by a knowledgeable local guide who can answer any questions that you may have.
Guests will meet their boat at York River Yacht Haven at Gloucester Point, VA. From there, they'll set sail on a fantastic journey where they'll be able to make lasting memories. Do not miss out on the opportunity for fun and history near Williamsburg, VA with this awesome sailing cruise! The entire family will have a blast on a river cruise in the Greater Williamsburg area.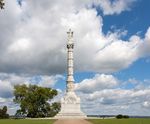 Explore the beauty of Yorktown and its historic wonders on this adventure. Guests will be able to see some of the most historical sites from the American Revolutionary War, which impacted North America and its history. The cruise takes place on the York River, offering some fantastic views of these sites from the waterways. Explore the beauty of the water in Yorktown and cross historic waters on this brilliant adventure.
Yorktown sailing charters are awesome, but be sure to check out other things to do in Williamsburg, Virginia too! There are plenty of more fun activities for any vacation in Williamsburg. Explore places like historic Yorktown Battlefield, Jamestown Settlement, and the Historic Triangle to learn about the Revolutionary War and other key events; embark upon a fun tour of the area, and see where the United States began; or enjoy some great water rides at Water Country USA. These events make for the perfect addition to itineraries in the area, so do not miss out with these great American cruise lines!
Frequently Asked Questions for Williamsburg 3 Hour Sailing Cruise:
What type of seating does Williamsburg 3 Hour Sailing Cruise have?

Interior seating.

Approximately how long is Williamsburg 3 Hour Sailing Cruise ?

The sail is approximately 3 hours.

How many decks or levels are there aboard the Williamsburg 3 Hour Sailing Cruise ?

Interior deck and outer deck.

What lake or river does the Williamsburg 3 Hour Sailing Cruise cruise on?

The York River.

How many passengers does the boat hold?

Six

What is the dress code?

Bring a jacket in the fall. There are changing areas to change into bathing suits.
Book Now!