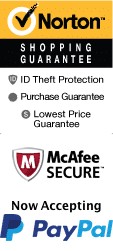 Secrets of Williamsburg Tour
428 W Duke of Gloucester St Williamsburg, VA 23185
1-800-987-9852
Chat Now
Williamsburg, VA is a historic city that is brimming with things to discover. It also has a ghostly past. Combine some historical aspects with the paranormal on a fun walking adventure tour that the entire family can enjoy! Add it to your Williamsburg, VA adventure to learn about the history of the area in a cool paranormally-themed way.
About the Tour
Whether you are a skeptic or a believer, this haunted adventure is sure to be a blast. Join your tour guide at the Precious Gem on W Duke. The tour is a walking tour endeavor and covers approximately 1 mile of walking as it takes you to see all of the notable landmarks and haunted locales that make Williamsburg so infamous. Along the way, guests will be able to learn all about the local legends and lore while visiting places like:

Stop at
Bruton Parish Episcopal Church
While this church seems innocuous, it is far from it. Within the walls, many acts of debauchery and deciet took place. As such, it is a hotspot for the paranormal. Visitors will learn all about Reverend Jones and his wife whose spirit is said to still float around the grounds of the church. The church was also used as a hospital during the Civil War, and as such, it has seen many tragedies. Reports of glowing red eyes are common on the grounds.

Stop at
Governor's Palace at Colonial Williamsburg
As well as being home, of course, to the governor, this historic building is home to a haunted history. Learn all about the governors that called this place home, including pirate hunter Alexander Spotswood who is attributed to killing Blackboard himself. Its history is rich, but it also has a few paranormal stories surrounding it which you will learn on this tour. The restoration of the building unearthed more than 150 skeletons, and its role in the Revolutionary War and the Battle of Yorktown made it a hotspot for the paranormal. You may even smell the lingering smell of flames that are reported by patrons to this day.

Stop at
Peyton Randolph House
Unearth the history of the Peyton Randolph House on this walking tour. Here, guests will learn about the two dozen deaths that took place within its walls. From the victims to the murderers, there are so many things to learn and discover. Modernly, people report hearing disembodied voices and growls on the grounds. So much paranormal activity occurs here, that it is part of the security guard training!
Walk from Duke of Gloucester Street to Merchant Square and see many haunted locations on this walking adventure. From the colonial buildings to the rich history of the area, you will learn all about Williamsburg as well as the legends that give it its ghostly reputation. Book this walking tour today to add some extra thrills to your getaway in the area!
Frequently Asked Questions for Secrets of Williamsburg Tour :
What methods of transportation does the Secrets of Williamsburg Tour use?

This is a walking tour that includes approximately 1 mile of walking.

Approximately how long does the Secrets of Williamsburg Tour last?

It lasts approximately 1.5 hours.

For what ages is the tour appropriate?

Great for all ages.
Book Now!