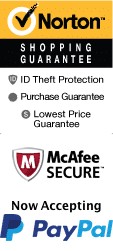 Holiday Inn Express Hotel & Suites Tampa-Anderson Rd/Veteran
9402 Corporate Lake Dr Tampa, FL 33634
1-800-987-9852
Chat Now
For those looking for an incredible hotel for their Tampa Bay area vacation, the Holiday Inn Express Hotel & Suites is an amazing choice. For those traveling, a hotel that has a great location, plentiful amenities, and comfortable rooms is a must. The Holiday Inn Express Hotel & Suites Tampa-Anderson Rd/Veteran can provide you with all of that and more. From their spacious standard rooms to thier private rooms with a king-sized bed, we've got everything you need to make your holiday season feel like home. It is also close to places like Bounce House and restaurants like Tampa Joe's Restaurant and Sports Bar.
About the Hotel
This hotel has all of the great amenities that you will need to have an unforgettable getaway in the Tampa Bay area. Once you walk inside its lobby, you will be greeted by clean accommodations and a friendly staff that will help you make the most out of your vacation. The hotel also offers some fantastic amenities to its guests. Visitors will be able to take advantage of a sparking outdoor pool complete with lounging chairs for those who want to sun tan. The hotel also offers a business center, free parking, a fitness center with state-of-the-art tread mills and an eliptical machine, and features like daily housekeeping and ice machines. The hotel also offers a delicious breakfast so guests can fuel all of their Tampa Bay adventures.
About the Rooms
After spending the day exploring Tampa Bay and enjoying the amenities at the hotel, guests can return to their comfortable and welcoming accommodations. All of the rooms come equipped with some great features to allow guests to have a relaxing evening. Rooms feature black-out shades, sleeper sofas, a mini fridge, microwave, coffee maker, and iron and ironing boards. You will also have access to bathroom toiletries and a hair dryer to make your morning routines run smoothly. In the evenings, entertain yourself by watching TV or browsing the internet with free WiFi. No matter how you spend your nights, you'll be comfortable and feel right at home.
Among the vacation packages in Tampa and the lodging options, guests can book awesome attractions as well like a Clearwater cruise, Calypso Queen cruises, and more.
Location Highlights
Nestled in the heart of Tampa, the Holiday Inn Express Hotel & Suites Tampa is an ideal location for visitors to explore all the city has to offer. Conveniently located near some of the best shopping, you can find groceries at Walmart Supercenter or pick up a quick snack at the nearby 7-Eleven. For those looking for a unique shopping experience, the Westshore Plaza offers high-end boutiques and the International Plaza and Bay Street has over 200 stores and restaurants. Visitors can try local cuisine at the popular restaurant, Bern's Steak House that serves their famous dry-aged beef or savor fresh catch from the sea at Eddie V's Prime Seafood. For nature lovers, the hotel is located near the Hillsborough River State Park where you can hike, paddle, or picnic and relish the pristine beauty of Florida. With outstanding location and amenities, the Holiday Inn Express Hotel & Suites Tampa ensures a perfect getaway to enjoy the best of Tampa.
Book Now!