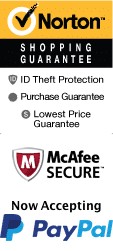 Looking for a unique, one-of-a-kind way to experience the beauty of Tampa Bay from above? Look no further than the Skyway Tour! This thrilling adventure takes you high up in the air for a bird's eye view of the stunning scenery below. As you soar through the sky, you'll take in incredible views of the city, beaches, and waterways that make this part of Florida so special.
The Skyway Tour is an attraction unlike any other, offering visitors the chance to experience Tampa Bay in a completely new way. Not just an ordinary tour, this adventure takes you soaring over the city for a one-of-a-kind vantage point. Whether you're an adventure-seeker looking for something new and exciting or simply want to experience the beauty of Florida from high above, this tour is perfect for you.
During your tour, you'll be accompanied by experienced and knowledgeable guides who will provide fascinating insights and fun facts about the area below. They'll point out famous landmarks and hidden gems, giving you a deeper understanding and appreciation for the beauty of Tampa Bay. With stunning views around every turn, you'll never forget this incredible experience.
The Skyway Tour is a thrilling and unforgettable adventure that typically lasts between 30 to 45 minutes. From takeoff to landing, you'll be soaring high above the city, taking in breathtaking views of Tampa Bay's sparkling waters, white sandy beaches, and lush greenery. Whether you're an aviation enthusiast or simply looking for an exciting adventure, this tour is not to be missed!
History and highlights of the area you will experience from above are endless. Tampa Bay is a melting pot of history, culture, and natural beauty, and this tour offers visitors the opportunity to truly appreciate it all. From the bustling city to the peaceful nature reserves, you'll see it all from the sky. It's a unique and awe-inspiring experience that you'll never forget.
In conclusion, if you're looking for a thrilling adventure that offers a totally unique perspective on Tampa Bay, the Skyway Tour is the perfect choice. With experienced guides and stunning views, this attraction is sure to amaze and delight visitors of all ages. Don't miss the chance to experience this exciting adventure, book your tour today!
Book Now!