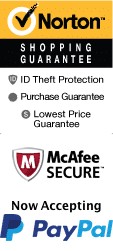 Tampa's ZooQuarium Admission Ticket
Get ready for an unforgettable wildlife adventure as you enter the Tampa's Zoo Quarium. Located in the heart of Tampa Bay, this place is the perfect destination for animal lovers of all ages. The zoo features over 1,300 animals ranging from land to sea creatures, and it is a true sanctuary for endangered species. The entire zoo is divided into several habitats which depict different continents - you can see iconic animals from Asia, Africa, Australia, and more.

As you walk through this tropical paradise, you'll be greeted by a variety of animals, including majestic lions, mischievous monkeys, vibrant bird species, and more. Their numerous exhibits will offer you a closer look at some of the rarest animal species on the planet and the knowledgeable staff is always on hand to offer you information about the animals and their habitats.

The zoo also features an impressive aquatic section - the AquaDome. This habitat allows you to explore aquatic life in fascinating underwater tunnels and observe marine animals from all over the world, including giant sharks, colorful fish, and sea turtles. For those looking to be more hands-on with the animals, there are several interactive exhibits as well, where you can feed and touch gentle stingrays and explore a tropical reef full of sea creatures.

Tampa's Zoo Quarium allows visitors to learn about conservation and wildlife preservation, making it the perfect attraction for families, animal enthusiasts, and those looking for an educational experience. A day spent at the zoo will create memories that will last a lifetime.

The zoo is open every day of the year, so you can visit this stunning attraction at your convenience. With so many amazing creatures to see, most visitors spend around 3-4 hours exploring all the exhibits. The zoo is located in the heart of Tampa Bay, and there is ample parking available for those who are driving, there are also public transportation options available.

Overall, a trip to Tampa's Zoo Quarium is a must-do activity while you're in the Tampa Bay area, offering you a chance to see a variety of animals, learn about conservation efforts, and spend an unforgettable day with family and friends. Bring your camera, come in comfortable shoes and get ready to embark on a journey that's truly wild.
Frequently Asked Questions for Tampa's ZooQuarium Admission Ticket:
Approximately how long could a customer plan to spend at Tampa's ZooQuarium Admission Ticket?

Most guests spend a few hours exploring the aquarium.

Is Tampa's ZooQuarium Admission Ticket handicap accessible?

Yes.

Is photography & video recording allowed?

Yes.

For what ages is Tampa's ZooQuarium Admission Ticket appropriate?

Great for all ages.
Book Now!