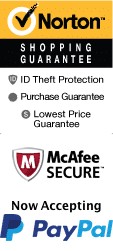 St Petersburg Scenic Segway Tour
335 2nd Ave NE St Petersburg, Florida 33701
1-800-987-9852
Chat Now
Get ready to explore St. Petersburg, FL in a unique and exciting way with the St. Petersburg Scenic Segway Tour! Located in the heart of downtown St. Petersburg, this tour takes you on a scenic adventure through the city's bustling streets and stunning waterfront.
This tour is a one-of-a-kind experience that offers a comprehensive view of this beautiful city. During the two-hour tour, you will cover a distance of approximately 5 miles and learn about the rich history and culture of St. Petersburg. You'll travel on a Segway, a self-balancing electric scooter that provides a smooth and effortless ride, allowing you to enjoy the sights and sounds of the city without feeling tired.
Your guide will provide you with a brief orientation on how to operate the Segway before embarking on your journey. You will then cruise along the picturesque Tampa Bay and discover the scenic parks, amazing architecture, hidden alleyways and quaint boutique shops.
This tour offers a unique opportunity to see all of St. Petersburg's highlights while exploring on this fun and exciting mode of transportation. You'll pass by the iconic St. Petersburg Pier, the Dali Museum and the stunning Vinoy Renaissance Resort as your guide shares the history and stories of each location.
As a perfect activity for small groups of family and friends, this tour creates magical memories that will last a lifetime. It's suitable for all skill levels and no prior experience is needed, so come prepared to have a great time and see the city in a whole new way.
This tour has received numerous accolades for the excellent service and experience offered to the visitors. Visitors rave about the knowledgeable guides, the easy to use Segways and the wonderful experience of exploring the city on a Segway.
In conclusion, whether you're a local or tourist, looking to experience the beautiful sights of St. Petersburg in a new way then the St. Petersburg Scenic Segway Tour is the perfect activity for you. So book your tour today and get ready for an unforgettable experience!
Frequently Asked Questions for St Petersburg Scenic Segway Tour:
What methods of transportation does the St Petersburg Scenic Segway Tour use?

Segway.

Approximately how long does the St Petersburg Scenic Segway Tour last?

It lasts approximately 1 hour and 20 minutes.

For what ages is the tour appropriate?

Great for all ages.

Is photography / video recording allowed on the St Petersburg Scenic Segway Tour?

Yes.
Book Now!