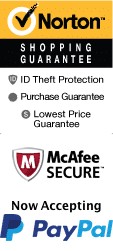 St. Pete Winter Booze Cruise (October-March)
6810 Gulfport Blvd S St Petersburg, FL 33707
1-800-987-9852
Chat Now
Get ready to experience a one-of-a-kind booze cruise that will give you a whole new perspective of St. Petersburg, Florida. On the St. Pete Winter Booze Cruise, you'll embark on a three-hour journey along the beautiful waters of Tampa Bay, while enjoying unlimited beer, wine, and cocktails. With breathtaking views of downtown St. Pete, the Dolphin Village area, and the Gulfport waterfront, this cruise is the perfect way to unwind, relax, and have some fun.
As you step aboard the spacious double-decker yacht, you'll be greeted by a friendly crew who will guide you to your seat and welcome you with a complimentary drink. As the yacht sails along the scenic coastline, get ready to indulge in a wide variety of delicious drinks, including beer, wine, and cocktails. Take in the spectacular views and soak up the warm Florida sun as you sip on your favorite drink.
The St. Pete Winter Booze Cruise isn't just about the drinks - it's also about the experience. As you make your way around the bay, you'll have the chance to mingle with other guests and make new friends. You'll also have the opportunity to take stunning photos of the picturesque waterfront and iconic landmarks, including the historic Fort De Soto Park and the Sunshine Skyway Bridge.
This three-hour tour is the perfect way to enjoy the winter season in St. Pete. The tour runs from October until May and begins at 2 PM, making it a great afternoon activity for locals and visitors alike. Dress comfortably and bring a light jacket, as temperatures may get cooler as the sun sets.
As a popular tourist destination, St. Petersburg has much to offer, from art galleries to museums and from parks to beaches. However, a booze cruise on Tampa Bay is a unique way to explore the city from a different perspective. Whether you're looking for a romantic activity, a fun night out with friends, or a unique way to celebrate a special event, the St. Pete Winter Booze Cruise is the perfect choice.
In conclusion, the St. Pete Winter Booze Cruise is an exciting way to experience Tampa Bay and the dazzling sights and landmarks that surround it. This unique activity is not only about the drinks but also about the experience of mingling with other guests and taking in the stunning views. This tour is perfect for those who want a fun afternoon activity or a unique way to celebrate a special event. Don't miss out on this opportunity to create unforgettable memories on a three-hour tour you won't soon forget!
Book Now!