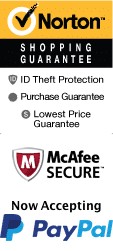 St Pete History and Heritage Biking Tour
Get ready to experience a unique and exciting way to explore the history and heritage of St. Petersburg, Florida! The St. Pete History and Heritage Biking Tour is the perfect activity for anyone looking to see the city in a new and adventurous way. Located in the heart of downtown St. Petersburg, this tour will take you on a journey through the city's fascinating past as you pedal through its historic streets and neighborhoods.
During the tour, you'll be given a comfortable cruiser bike and helmet, and will be guided by an experienced and knowledgeable tour leader. You'll make several stops along the way at some of St. Petersburg's most iconic landmarks and historic sites, including the Vinoy Hotel, the historic Snell Isle neighborhood, and the stunning waterfront views of Coffee Pot Bayou. Discover the rich history of this vibrant Florida city and learn about its significant contributions to the state's culture and identity.
This two-hour guided tour is perfect for all experience levels and fitness types. The cycling is easy and relaxed, and the tour leader will provide a brief tutorial on cycling safety and etiquette. You'll ride at a leisurely pace, with plenty of time for stopping and taking photos of St. Petersburg's beautiful sights and architecture. The tour also includes several refreshment stops along the way, giving you a chance to sample some of the local's favorite food and drinks.
One of the highlights of this tour is the opportunity to explore the hidden gems of St. Petersburg's neighborhoods, including the bustling Central Arts District and the charming Historic Uptown area. You'll also have the chance to see some of the city's famous public art installations and learn about the artists and designers behind them. The tour is perfect for families, groups, and solo travelers alike, and is a great way to get a unique and intimate look at this beautiful Florida city.
In addition to its fascinating history, St. Petersburg is also known for its beautiful beaches, vibrant arts scene, and world-class museums. After the tour, make sure to explore some of the city's other attractions, including the Salvador Dali Museum, the Museum of Fine Arts, and the stunning white sand beaches of St. Pete Beach.
Don't miss out on this exciting and educational way to explore St. Petersburg! Book your spot on the St. Pete History and Heritage Biking Tour today and discover the rich history and culture of this beautiful Florida city.
Book Now!