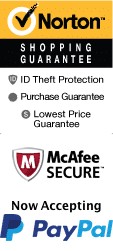 Private Sunset Cruise in ST.PETERSBURG
6701 Sunshine Skyway Ln S St Petersburg, FL 33711
1-800-987-9852
Chat Now
Are you searching for an unforgettable experience to make your trip to St. Petersburg, Florida complete? Look no further than the Private Sunset Cruise in ST. PETERSBURG! This 2-hour tour takes you on a journey through the stunning waters of the Gulf of Mexico, allowing you to soak in the picturesque sunset while aboard your private vessel.

As you embark on your adventure, be prepared to take in some of the most breathtaking views imaginable. From dolphins playing in the distance to the vibrant hues of the sunset, this tour is sure to be a feast for the senses. You'll get to enjoy these magnificent sights in the luxury of your private boat, complete with a knowledgeable guide to enhance your experience.

The Private Sunset Cruise's typical duration is two hours, with the departure point being the Tierra Verde Resort Marina. As you cruise around the area, you'll have the opportunity to enjoy complimentary drinks and snacks while taking in the beautiful surroundings. Dress in light, comfortable clothing for the excursion, and don't forget your sunscreen!

Did you know that St. Petersburg is renowned for its incredible sunset views? This popular tour is the ideal way to experience this phenomenon. Your guide will take you on a tour of the waters to ensure you get the best possible views, ensuring that every moment of your journey is filled with remarkable sights. Don't miss out on an opportunity to witness one-of-a-kind coastal views like you've never seen before.

This peaceful and revitalizing tour is perfect for all ages, whether you're travelling solo, with a loved one, or as a family. With a personalized experience for you and your companions, it's a truly unforgettable way to make the most of your time in St. Petersburg. Wrap up your day with a relaxing end to your sightseeing by experiencing a sunset you'll never forget.

If you're looking for the ultimate experience in St. Petersburg, the Private Sunset Cruise is the choice for you. This tour has it all, from stunning views to a private and tranquil atmosphere. Create unforgettable memories with your loved ones as you take in everything this picturesque tour has to offer. So include this sunset cruise in your bucket list and don't miss the chance to enjoy the perfect end to your day!
Book Now!