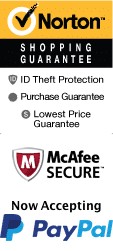 Kayak Adventure at Shell Key Preserve in Tierra Verde
2876 Pinellas Bayway S Tierra Verde, FL 33715
1-800-987-9852
Chat Now
If you're looking for an outdoor adventure in Tampa Bay, look no further than the Kayak Adventure at Shell Key Preserve in Tierra Verde. This tour takes you on a breathtaking journey through the picturesque Shell Key Preserve, where you will explore hidden coves and exotic wildlife. The highlight of this activity is the chance to paddle along the stunning crystal-clear waters of this island paradise.
During this tour, you will be given a kayak, paddle, and life vest to make sure you are comfortable and safe. Don't worry if you've never been kayaking before – this tour is suitable for all ages and skill levels. You will be accompanied by an experienced guide, who will provide an informative and interesting commentary as you explore the beautiful surroundings.
The adventure begins with a paddle from the launch site to the secluded waters of Shell Key Preserve. Here you will encounter a variety of plants and wildlife that thrive in the island's unique ecosystem, including dolphins, sea turtles, and a huge variety of bird species. You will also have the chance to snorkel and explore the natural reefs that surround the island.
As you make your way around the island, you will be awed by the stunning natural beauty that surrounds you. The turquoise waters and white sandy beaches of Shell Key Preserve provide the perfect backdrop to this unforgettable experience. You will also have a chance to explore isolated coves where crystal-clear waters offer a spectacular view of marine life.
The Kayak Adventure at Shell Key Preserve in Tierra Verde is an activity that should definitely be on your "must do" list if you're visiting Tampa Bay. This tour offers a unique and unforgettable experience that will leave you breathless and wanting more. The stunning surroundings, the diverse wildlife, and the knowledgeable guide make this tour a perfect choice for any outdoor enthusiast.
In summary, the Kayak Adventure at Shell Key Preserve in Tierra Verde is an unforgettable experience that combines stunning natural views, exotic wildlife, and an expertly guided tour. This adventure is suitable for all ages and skill levels and promises to be an experience that you will never forget. Don't miss out on this exciting opportunity to explore the beautiful Shell Key Preserve in a unique and exciting way. Book your adventure today.
Book Now!