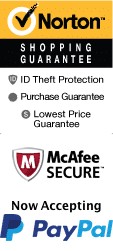 Electric Bike Rental 1 Hr
1416 18th St Miami Beach, FL 33139
1-800-987-9852
Chat Now
Looking for a unique and adventurous way to explore the charming city of Tampa Bay? Look no further than the Electric Bike Rental, located just a stone's throw away from the Bayshore Boulevard.

Upon arrival, you'll be greeted with a friendly staff member who will give you a detailed demonstration of how to ride an electric bike. Once you've gotten the hang of it, you'll be free to take off on your one-hour journey through the beautiful city of Tampa Bay.

As you glide through the lively streets on your electric bike, you'll be able to discover hidden gems and top attractions with ease. Pedal your way to the Tampa Riverwalk, where you can explore an array of restaurants, bars, and shops while enjoying the scenic views of the Hillsborough River. Continue on to the historic Ybor City, where you'll step back in time to explore the brick streets, beautiful architecture, and unique boutiques.

If you're seeking nature, you can bike to the Tampa Electric Manatee Viewing Center, where you can experience the captivating world of manatees and learn more about the local marine life. Want to see some of the city's top art installations? Head to the Institute for Contemporary Art or the Tampa Museum of Art for a dose of cultural immersion.

The best part about your journey? You'll be doing it while effortlessly gliding on an electric bike. No need to worry about getting tired or breaking a sweat - just enjoy the ride!

A little history on the area? Tampa Bay is a city rich in history, culture, and heritage. From its authentic Cuban sandwiches to the famous Busch Gardens, this city has a unique and captivating story to tell. Soak it all in as you explore the vibrant neighborhoods, stunning nature, and eclectic mix of attractions.

Don't miss out on the chance to discover the exciting city of Tampa Bay on an electric bike rental. Reserve your bike today and get ready to explore this beautiful destination in style.
Book Now!