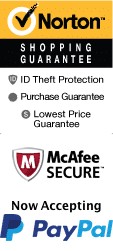 Are you looking for a fun, exciting way to explore the waters of Tampa Bay? Look no further than Boat Rentals! Located just minutes from downtown Tampa, this activity offers the perfect way to spend a day on the water.

With a variety of boats available for rent, you can choose the perfect vessel for your needs. Spend a day fishing, cruising, or simply enjoying the sunshine. Take in stunning views of the Tampa skyline, and keep your eyes peeled for dolphins, manatees, and other wildlife.

Boat Rentals offers everything you need for a day on the water, including safety equipment and instructions on proper boat operation. Whether you're a seasoned boater or a first-timer, their knowledgeable staff is always on hand to answer any questions and provide guidance.

One of the highlights of Boat Rentals is the opportunity to explore Tampa Bay at your own pace. Choose your own itinerary, stop at local landmarks and attractions, and enjoy the freedom to explore the area in your own way.

If you're looking for a unique way to spend a day in Tampa, consider renting a boat from Boat Rentals. With the perfect vessel and all the necessary equipment provided, all you need to do is relax, enjoy the water, and take in the stunning views.

Boat Rentals is the perfect activity for those looking to explore Tampa Bay in a new and exciting way. So why not gather your friends or family and reserve your boat rental today? It's sure to be a day on the water that you won't soon forget.
Options:
Boat Rentals: Boat Rentals in Shell Key 09:00
Available Now until 3/31/2024 View Detailed Schedule
Pickup included
Book Now!