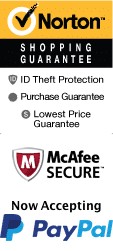 San Antonio River Walk Vacation
The River Walk is one of the most beautiful places in San Antonio, offeirng up everything from dining to shopping and even river cruises.
Be sure to make the most out of this historic and interesting area with this exciting San Antonio River Walk Vacation package.
About San Antonio
This 18th-century city is one of the oldest in the United States. With vibrant Spanish influence, its architecture alone provides some amaznig touring. Guests will also be able to embark upon various sightseeing adventures, from carriage tours to culinary endeavors. Some of the most popular sightseeing tours include City Sightseeing Hop-On/Hop-Off San Antonio Tour and the Downtown Delicac San Antonio Food Tour. Guests who are seeking thrills can also head to SeaWorld or Six Flags Fiesta Texas at their own leisure to enjoy roller coasters, shows, and fun!
>>MORE: Sightseeing in San Antonio
About the River Walk
The River Walk itself is a huge attraction, because it is home to some amazing opportunities for sightseeing, shopping, and dining. When at the River Walk, guests can cruise along the San Antonio River on one of the Go Rio River Walk cruises, grab a bite to eat at local venues, or shop for handmade goods. The River Walk is also close to the Alamo and other notable landmarks in San Antonio including the San Fernando Cathedral.
>>MORE: Most Popular Things to Do in San Antonio
About the San Antonio River Walk Vacation
Experience the beauty and culture, and attractions in San Antonio with the relaxing vacation package, San Antonio River Walk Vacation, that includes 2 nights' lodging and the Buckhorn Saloon & Museum.
About the Included Buckhorn Saloon & Museum Admission
At the Buckhorn Saloon and Museum, you can step back in time and explore Texan history! Witness wildlife from all over the world at this unique exhibit featuring more than 500 species and even a record-breaking black marlin and Irish Elk. The saloon is also a great place to visit for drinks and fun!
About the Included Lodging
For your lodging, there are a number of options available. You can return to a luxurious suite, cozy room at a resort, or a comfortable inn at the end of the night depending on the needs of your party. Guests are sure to have a relaxing time when they get to choose their amenities and more. Plus, there are tons of options close to the River Walk to help ease up stress of your getaway.
>>MORE: Hotels Near the River Walk
A vacation package for San Antonio is just what you need for convenient vacation planning.
Frequently Asked Questions:
---
---
---
Customize a package with this form: