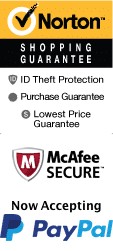 SeaWorld San Antonio Vacation Package
Enjoy an awesome getaway at SeaWorld San Antonio with this inclusive getaway package!
About San Antonio
When you aren't riding the rides and seeing Shamu at SeaWorld, you can experience the many amazing aspects of San Antonio's tourist scene. Head to the famous River Walk or see the Alamo. Whatever you do, there are so many great ways to enjoy your time in Alamo City. Check out these awesome things to do!
>>MORE: Things to Do in San Antonio
Sightseeing in San Antonio
Guests can also choose to go on one of the amazing and extensive sightseeing journeys offered in the city. Some of the best options include Downtown San Antonio Carriage Rides, City Sightseeing Hop-On/Hop-Off San Antonio Tour, and the Downtown Delicacy San Antonio Food Tour.
>>MORE: Sightseeing in San Antonio
About the SeaWorld San Antonio Vacation Package
Dive into the deep sea excitement of SeaWorld with the SeaWorld San Antonio Vacation Package, which includes a SeaWorld Single Day Ticket, and three nights' lodging at your choice of hotels in the area.
About the Inlcuded Admission to SeaWorld
The highlight of your vacation will be the thrills of marine life fun at SeaWorld, where you will encounter dolphins, whales, penguins, sharks, stingrays, and many other forms of marine life. You can ride themed rides at the park like The Steel Eel, Shamu Express, and Texas Splashdown for some thrills at the park, and enjoy live shows. SeaWorld is rated as one of the best things to do in San Antonio.
About the Included Lodging
In addition to admission to SeaWorld, this package gives you three nights' lodging in San Antonio. This means you not only will get quality accommodations for your visit, but you will also have some free time to explore San Antonio on your own. Take a tour of the Alamo or visit the Riverwalk.
>>MORE: Lodging near SeaWorld
No matter what you do, this vacation is sure to be a memorable one!
Frequently Asked Questions:
---
---
---
Customize a package with this form: