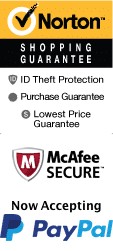 Best of San Antonio Comprehensive Package
San Antonio is one of the most beautiful cities in the country, offering up a variety of unique activities and things to do.
Book this fantastic Comprehensive Package to experience the best of the city during your getaway!
About San Antonio
Also known as Alamo City, San Antonio has long been a tourist destination due to its intricate combination of fun, history, and Texas culture. Explore all of these elements during your adventure and enjoy making memories with your loved ones. As well as the two activities included in the package, guests can choose to explore the city at their own leisure with a variety of great attractions. For families, a trip to Six Flags Fiesta Texas creates an amazing day or head out on the Downtown Delicacy San Antonio Food Tour if you consider yourself to be a foodie.
>>MORE: Popular Activities in San Antonio
Sightseeing in San Antonio
When you aren't riding the rides at SeaWorld or learning about Texan cultures, be sure to head out on one of the great sightseeing opportunities available. Just a few of the best options include the City Sightseeing Hop-On/Hop-Off San Antonio Tour, the Downtown San Antonio Carriage Rides, and the Grand Historic City Tour. If you enjoy spirits, then the Exploring San Antonio Breweries tour is a wonderful choice.
>>MORE: Sightseeing in San Antonio
About the Best of San Antonio Comprehensive Package
Plan a San Antonio vacation with something you'll remember with the Best of San Antonio Comprehensive Package, which includes entrance into SeaWorld - San Antonio, and tickets to the Riverwalk Cruises San Antonio, and a full four nights of lodging.
About the Included SeaWorld Single Day Admission
At SeaWorld, you can adventure into the underwater world and see many different creatures such as the Beluga Whale and white dolphins. The park is packed with fun shows and aquariums holding a vast array of wildlife. If you're thirsty or hungry, the park has plenty of concession stands serving many snacks and beverages. SeaWorld will keep you entertained for hours. The pass grants single day admission to the park.
About the Included Lodging
This vacation getaway also includes four nights of accommodations at your choice of local San Antonio hotels. No matter what sort of amenities will make your vacation special, you can ensure that you and your loved ones have a comfortable stay. There is a great hotel for every sort of trip!
>>MORE: Downtown San Antonio Hotels
There's plenty of culture in San Antonio's attractions, and with a wide selection of places to go, you should have no trouble finding some that meet your interests, whether you're into shopping, entertainment or history. After you're done exploring, head back to the lodging of your choice for an amazing 4-night stay. A vacation package in San Antonio is just what you need for a worry-free trip.
Frequently Asked Questions:
---
---
---
Customize a package with this form: