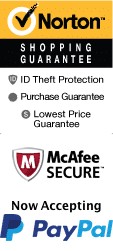 SeaWorld San Antonio: Get Tickets to San Antonio SeaWorld & Aquatica San Antonio Combo Tickets
10500 SeaWorld Drive San Antonio, TX 78251
1-800-987-9852
Chat Now
SeaWorld San Antonio: Get Tickets to San Antonio SeaWorld & Aquatica San Antonio Combo Tickets Photos (14)
Discover the fascinating marine life at SeaWorld San Antonio, where thrilling rides, exciting adventures, and enchanting encounters with some of the world's most amazing creatures are always right around the corner. With tickets for the entire family, guests will conquer roller coasters, visit the best theme park in the state, and can even go splashing around at the adjacent water park, Aquatica. There are so many awesome things to discover in San Antonio, so book your vacation today.
SeaWorld is a leading marine-life theme park and beloved zoo and aquarium located in San Antonio that offers an array of engaging, educational, and thrilling experiences for visitors of all ages to enjoy. Home to a variety of marine animals including orca whales, dolphins, sea lions, beluga whales, sea turtles, and penguins; the park provides an opportunity for guests to learn about animals through immersive exhibits, captivating presentations, and up-close encounters. For the thrill-seeking crowd, SeaWorld also offers exciting roller coasters and adrenaline-pumping rides. Guests have plenty to enjoy at SeaWorld and are invited to visit all year long as the park celebrates annual events including Mardi Gras, Howl-O-Scream, Seven Seas Food Festival, Christmas Celebration, Bier Fest, and much more! With these annual events, you can have plenty of fun experiences throughout the year.
Take a trip to this incredible underwater-themed kingdom to witness some of the most amazing marine animals on the planet. With so many things to do at Sea World, there is no way guests will be bored! Once inside, guests can experience the perfect combination of both fun and wildlife exploration. Stop by the popular Discovery Point and say hello to a lively pod of Atlantic bottlenose dolphins, or venture into the Penguin Encounter exhibit where more than 100 penguins dive, swim, and play. Pacific Point Preserve will showcase the ever-popular seals and sea lions, and Turtle Reef is a dynamic animal habitat that combines colorful reef fish and endangered sea turtles in a first of its kind habitat that uses a natural marshland filtration system.
Animal lovers everywhere will love the backstage tours that provide unbelievable up close and personal interactions with some of the most amazing creatures of the sea. The park's animal interaction programs give guests a once in a lifetime opportunity to get in the water with Atlantic bottlenose dolphins, sea lions, or beluga whales; and guests can even don parkas and enter the chilling icy world of penguins. The opportunities to learn about animals at Sea World are endless!
For those seeking the heart pounding experience of roller coasters, SeaWorld boasts an impressive line-up of thrilling rides including:
Tidal Surge

– Two giant pendulum arms take riders over 130 feet in the air as they swing back on the world's tallest and fastest ride of its kind.
Texas Stingray

– The tallest and fastest wooden rollercoaster in Texas
Riptide Rescue

- This exhilarating ride is a spinning adventure that takes you on your very own turtle rescue.
Sea Swinger

- This ride sends guest swinging and spinning in the air for a fun adventure.
Wave Breaker:

The Rescue Coaster – Board a jet-ski like vehicle and go on your own simulated animal rescue that takes riders over the water ski lake.
The Great White

– Riders hang from the track with their feet dangling on this coaster that brags 360-degree flips and an incredible speed of 50 mph.
Steel Eel –

With an impressive silhouette that can be seen for miles around, this giant hyper-coaster challenges riders with a 15 story drop and a series of camelbacks that provide periods of weightlessness.
Journey to Atlantis

- Combines the gigantic splashes of a water ride and the heart-pumping thrills of a roller coaster for an experience that's simply the best of both worlds.
Rio Loco

– Guest can cool down as a raft bobs and bounces through the unexpected twists, turns, and spins of this "crazy river".
With animals being at the backbone of any SeaWorld experience, the park offers entertaining and enlightening animal presentations that are a must for any SeaWorld visit. Daily presentations include:
Ocean Discovery

- An amazing showcase featuring graceful beluga whales and athletic Pacific white-sided dolphins interacting with each other in a playful way.
Sea Lions and Otter Spotlight

– At home both in the water and on land, California sea lions and Asian small-clawed otters star in this educational and funny presentation that teaches about conservation.
Orca Encounter

: Learn more about orcas and connect in an inspiring new way with the ocean's most powerful predator
About Aquatica

Right next to next to SeaWorld, a tropical, resort-style oasis awaits visitors at Aquatica San Antonio. Home to amazing waterslides, pools, and lazy rivers, Aquatica offers everything from the serene to the extreme. Those adventurists looking to soak in the sun and cool down on while feeling the rush of adrenaline can ride exciting waterslides like Riptide Race, Ihu's Breakaway Falls (the tallest drop slide in Texas), and Tonga Twister! Guests wanting to dive deeper and experience animals up close can ride on the park's signature attraction, Stingray Falls, and be guided through an underwater grotto where they come face-to-fin with stingrays and tropical fish. At Texas's best waterpark, guests have one-of-a-kind opportunities to experience incredible animal interactions and learn about stingrays as they actually get into the water with the cousins of the shark during Aquatica's Stingray Encounter. Known for its resort-like atmosphere, Aquatica not only features waterpark fun and animal opportunities, but also has areas to simply relax including a variety of private cabanas complete with concierge service for guests to just sit back and enjoy the amazing Texas weather.
Do not miss out on the fun that these two popular theme parks have to offer. A day of adventure, learning, thrills, and unforgettable experiences awaits guests at SeaWorld and Aquatica in San Antonio! Book them alongside your other San Antonio adventures for an incredible time.
Options:
SeaWorld Single Day Ticket
Available 12/7/2023 until 12/31/2024 View Detailed Schedule
Valid for a single day admission to this theme park during the current park operating season.
Reviews

Melicent Webster
Spring, Texas
✓
Verified Traveler
"We loved Seaworld! My daughters and I had the best time! "
We loved seaworld! My daughters and i had the best time! The whales and dolphins were breath taking to watch. There's also a show called pets ahoy with dogs, cats, birds and even a pig! Its a must see! Just be sure to get there 20 minutes or so before show time because the auditorium is smaller and fills up quick. There's a large playground area with rope climbs and tunnels and all sorts of things that my girls loved. We also enjoyed the mermaid grotto where you can meet a real live mermaid! :) another tip i didn't realize is that you can bring in outside food and drinks. I will definitely do that next time as with any park those can get pricey. So nice to know seaworld allows this. Hope you enjoy it as much as we did!

Deanna Preston
Ruidoso, NM
✓
Verified Traveler
"the vacation was AWESOME! I have already decided that I will be using and recommending Vacations Made Easy from now on."
We decided to go on a vacation at the last minute over memorial day weekend. I tried to find hotels and deals for the attractions we wanted to see but had problems because of everything booking so quickly then i came across this website for vacations made easy. I called and spoke to a representative and she was a huge help. I was skeptical about it and concerned because it was so easy! I even called back a few times and made some changes and add on for attractions. No problem. I printed my vouchers for everything and the vacation was awesome! I have already decided that i will be using and recommending vacations made easy from now on. Thanks to the wonderful representatives for making my vacation plans super easy.

jessica garcia
Dallas, TX
✓
Verified Traveler
"Excellent shows,excellent rides and a beautiful environment!I"
Excellent shows,excellent rides and a beautiful environment!I would totally go back there again.The animals were spectacular and were very well trained, the jet ski show was nothing like we've ever seen in our life!!!!!!!!

Natasha Snodgrass
Lubbock, TX
✓
Verified Traveler
"We loved every moment of Sea World. "
We loved every moment of sea world. The kids had a blast and had tons of things to do! All the rides were included in the ticket price and we didn't have to pay any extra ... Except for gifts! Shamu rocked!
Frequently Asked Questions for SeaWorld San Antonio: Get Tickets to San Antonio SeaWorld & Aquatica San Antonio Combo Tickets:
What is included in the admission price?

Includes admission to the park with all the rides and shows.

Approximately how long could a customer plan to spend here?

Guests tend to spend 1-2 days here.

What amenities are available?

There is a gift shop, eateries, ATMs, restrooms, and lockers are available for rental ($10 - 20).

Are wheelchairs and strollers available?

A limited number of wheelchairs are available for rent. ECVs starting at $85. Manual wheelchairs starting at $30. Lockers starting at $17 (jumbo) and $12 per day (standard).

Is the park handicap accessible?

Yes.

Is photography & video recording allowed?

Yes.

For what ages is this attraction appropriate?

Great for all ages.

Is parking available?

General Parking is $32 / day. Preferred Parking starting at $42 / day.
Book Now!