San Antonio, TX Water Parks
Cool off and enjoy a break from the hot Texas sun with admission tickets to one of San Antonio, Texas' popular water parks. You'll enjoy splashing around at Splashtown Water Park, where dozens of water rides and attractions await you and your family!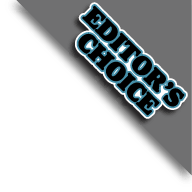 San Antonio is one of the hottest cities to visit in the United States but it is very hot in the summer months! At Splashtown Waterpark, the water park slides and the largest Southern Texas wave pool can help you beat the heat of the Texas sun! The park offers 20 acres of water fun 50 different rides and attractions, so there is something for everyone to enjoy. Not only is Splashtown a park full of water-based fun, but it also provides sand volleyball courts and full-sized basketball courts. So work up a sweat at the courts, then head back to the water rides for a nice cooldown!
Available 98 days between May 2 & Sep 13
May 04
N/A
Sold Out
May 05
N/A
Sold Out
May 06
N/A
Sold Out
May 07
N/A
Sold Out
May 08
N/A
Sold Out
May 11
N/A
Sold Out
May 12
N/A
Sold Out
May 13
N/A
Sold Out
May 14
N/A
Sold Out
May 15
N/A
Sold Out
May 18
N/A
Sold Out
May 19
N/A
Sold Out
May 20
N/A
Sold Out
May 21
N/A
Sold Out
>
Aquatica San Antonio, SeaWorld's Water Park, is an exciting, fun-filled aquatic adventure. The park has everything from wild rides for the adrenaline fans, quiet pools to kick back and relax, children's play areas for youngsters and the young at heart, and spectacular animal attractions to see throughout the park. There are also souvenir shops and eateries to enjoy when hunger sets in from all the fun including Big Surf Snacks and Waterstone Grill. With so much to see and do at the park, you and your family will have an amazing experience during your next vacation to San Antonio, Texas. Book today!
Available 104 days between May 2 & Sep 20
May 04
N/A
Sold Out
May 05
N/A
Sold Out
May 06
N/A
Sold Out
May 07
N/A
Sold Out
May 08
N/A
Sold Out
May 11
N/A
Sold Out
May 12
N/A
Sold Out
May 13
N/A
Sold Out
May 14
N/A
Sold Out
May 15
N/A
Sold Out
May 18
N/A
Sold Out
May 19
N/A
Sold Out
May 20
N/A
Sold Out
May 21
N/A
Sold Out
>

By Date: