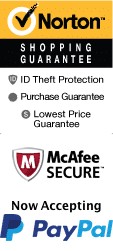 E-Bike Rental, Explore More of Downtown San Antonio in Less Time
If you're looking for an activity that combines history, culture, and fun, a visit to the San Antonio River Walk is a must-see. Located in the heart of downtown San Antonio, the River Walk offers stunning views, restaurants, shops, and attractions that are perfect for a day trip or a weekend getaway.
As you begin your journey along the River Walk, you'll see countless restaurants, cafes, and shops lining the water's edge. You can take a relaxing boat ride or simply walk the path while taking in the sights and sounds of the river. If you're looking for exciting nightlife, the River Walk also has plenty of bars and clubs that stay open late into the night.
One of the most popular attractions on the River Walk is the Alamo, which is located just a short walk away. This historic site is where the famous Battle of the Alamo took place in 1836, and it's a must-see for history buffs and anyone interested in Texas' rich cultural heritage. There are also several other museums and galleries located along the River Walk that showcase the city's unique arts and culture.
Beyond the Alamo, the River Walk is also home to several other historical landmarks, such as the San Fernando Cathedral and the Spanish Governor's Palace. These buildings offer unique glimpses into San Antonio's rich history and architecture, and they're definitely worth a visit.
If you're looking for a more active experience, there are also plenty of outdoor activities to enjoy along the River Walk. You can rent a bike, go for a jog, or take a leisurely stroll through one of the many parks that dot the river's edge.
All in all, a visit to the San Antonio River Walk is an unforgettable experience that is perfect for families, couples, and solo travelers alike. So why not plan a trip to this beautiful city and see all that the River Walk has to offer for yourself? You won't be disappointed!
Book Now!