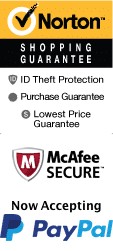 Dino Safari: Discounted Any Day Flex Admission
849 E Commerce St #623 San Antonio, Texas 78205
1-800-987-9852
Chat Now
Uncover the magnificent secrets of the prehistoric era with an exhilarating visit to Dino Safari in San Antonio, Texas. This unique, immersive activity combines thrill and learning in a fascinating way, as you journey into the captivating world of life-sized, animatronic dinosaurs. Encounter an array of dinosaur species in their replicated natural environment, take part in engaging interactive quizzes, and capture unforgettable moments with these incredible beasts.

Your adventure at Dino Safari kicks off with a 9-stationed tour, each showcasing different specimens from various time periods. One moment you are witnessing a gigantic Triceratops locked in a primitive battle, the next, an awe-inspiring aerial of a Pteranodon. The entire visit typically takes around 60 minutes, during which you will explore the sprawling park, guided by an app narrating curious dinosaur facts that are both fun and educational. No special clothing is required, just come dressed in your comfortable attire, ready for an unforgettable journey into the past.

The park features a stimulating plethora of attractions to keep your curiosity engaged. The Dino Safari accommodates a remarkable collection of 40 animatronic dinosaurs, each animated with lifelike gestures and sounds that are extraordinarily realistic. Its thematic settings, interspersed with ancient plant species, enhance the authenticity of the experience. There are moments for thrill, like sudden roars and movements, and moments to learn, with panels offering illuminating facts about these mesmeric creatures.

Dino Safari is not just a theme park but also a source of amazing paleontological education. The history of the park is etched in its animatronic figures that create a vivid semblance of these creatures that roamed the earth millions of years ago. The aim is to foster an understanding of dinosaurs and their environments, their evolution and eventual extinction. A visit isn't merely about the adrenaline, but gaining knowledge about science, nature, and history in an enjoyable, interactive way. Exhibits and guides explain how fossils are formed, the environments dinosaurs lived in, and how they interacted with other dinosaurs.

In conclusion, Dino Safari in San Antonio, Texas is where science meets adventure. This is what sets it apart from other theme parks. Combining a meticulous attention to scientific accuracy with the thrill of exploration and discovery, Dino Safari offers a captivating, refreshing and enlightening journey into the realm of dinosaurs. This is your chance to be a part of an era long gone, an era of astonishing giants and daunting beasts. Pack up your curiosity and come enjoy the definitive dinosaur experience at Dino Safari, because this is closer as you'll get to dining with the dinosaurs.
Frequently Asked Questions for Dino Safari: Discounted Any Day Flex Admission:
Approximately how long could a customer plan to spend at Dino Safari - San Antonio: Discounted Any Day Flex Admission?

Most guests spend a few hours exploring the museum.
Book Now!