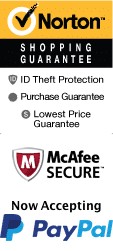 Staybridge Suites Orlando Royale Parc Suites
5876 W. Irlo Bronson Memorial Highway Kissimmee, FL 34746
1-866-267-5732
Chat Now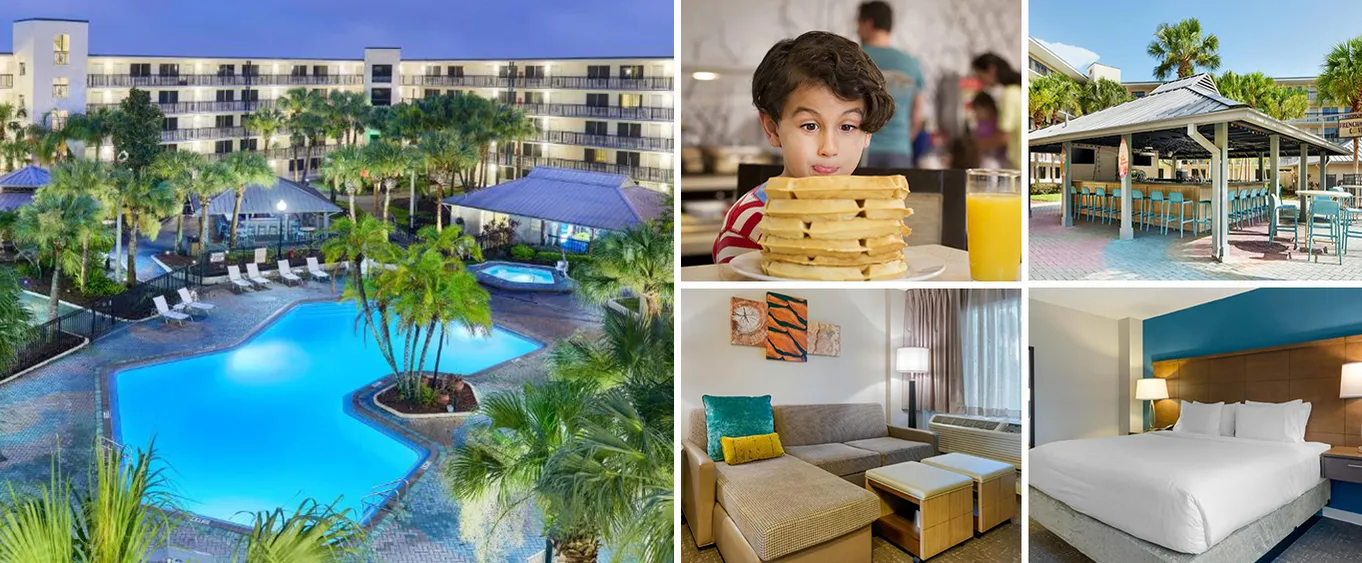 Just 6 minutes from Disney World and 14 minutes from SeaWorld, the Staybridge Suites Orlando Royale Parc Suites is a great location to visit the main attractions in Walt Disney World. There are in fact 17 great attractions and 54 restaurants within just a short, .3 mile drive. Everything is close when you stay at this magnificent hotel, offering the perfect 'home base' for when you vacation in the area.
About the Hotel
Not only is this brilliant hotel located close to all of the great adventures in Orlando, FL, but it also has plenty of great amenities to ensure that guests are comfortable. Guests can jumpstart each day with a delicious breakfast buffet. Guests can also enjoy complimentary coffee 24 hours a day, as well as complimentary laundry machines, an on-site 24-hour market for the essentials, and plenty of amazing recreational opportunities. Visitors can take a dip in the outdoor pool, lounge in a poolside chair, or take a dip in the hot tub. The hotel also has a happy hour where guests can enjoy free appetizers and drinks. Or, get in a workout at the fitness center. With all of these perks, it is easy to have an amazing getaway in Orlando, FL.
About the Rooms
After spending the day exploring Orlando and everything that the city has to offer, you can return to your comfortable and inviting room at the Staybridge Suites Orlando Royale Parc Suites. Rooms have everything you need, including a lounging area, plush bedding, toiletries, and cable TV. Guests can also browse the free WiFi to stay connected or plan their latest itinerary. Some suites have full kitchens, allowing you to prep a meal during your stay. No matter what sort of getaway you are enjoying while in Orlando, you'll have a blast.
Experience some of the most enticing amenities with a stay at the Staybridge Suites Orlando Royale Parc Suites. Here, guests will stay close to all of the iconic parks while enjoying an array of amenities and features meant to make their getaways unforgettable. Don't miss out!
Location Highlights
Quality Suites Royale Parc Suites is an idyllic destination for an entertaining and enjoyable vacation in Orlando, Florida. Located within walking distance to Disney World theme parks, this hotel is the perfect spot for families looking for a fun and convenient stay. The location also offers a variety of shopping opportunities, including a Publix, Target, and Walgreens within a mile. From the nearby edible delights like Pizza Hut and IHOP to the robust flavors of the nearby restaurants, such as Sweet Tomatoes and Bob Evans, a range of dining options is easily accessible. For outdoor enthusiasts, the Lake Buena Vista golf course and several popular amusement parks are just a stone's throw away. The location is in the center of a popular tourist area, making this hotel an excellent starting point for those looking to experience all that Orlando has to offer.
.
Book Now!