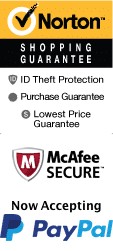 Holiday Inn Select Orlando International Airport
5750 T G Lee Boulevard Orlando, FL 32822
1-866-267-5732
Chat Now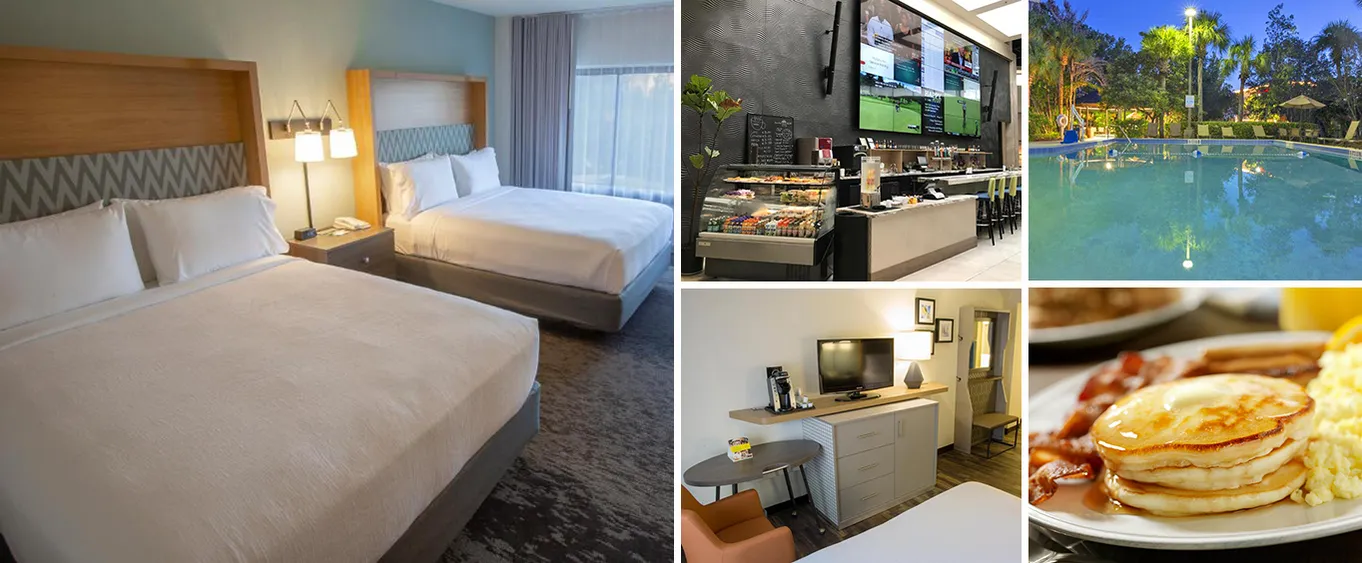 If you're planning a vacation to Orlando, the Holiday Inn Select Orlando International Airport is a great choice for your stay. Located just a short distance away from Orlando International Airport, this hotel offers you the perfect combination of comfort and convenience. What sets this hotel apart is its ease of access to major tourist destinations, making it a great starting point for your exploration of Orlando.

If you're looking for the perfect start to your vacation, within two miles of the hotel, you'll find an abundance of shopping restaurants, and attractions to explore. From nearby attractions like the Orange County Convention Center and the Mall at Millenia to the excitement at Pointe Orlando, this hotel is in a prime location for any traveler. And if you're looking for a little more action, head over to Universal Studios, which is just a short drive away.

The hotel is designed with your comfort in mind, with features to suit any kind of traveler, whether you are on a family vacation or traveling solo. With an outdoor, heated pool and hot tub, you'll be able to relax and unwind after a long day of exploring. Fitness enthusiasts will appreciate the 24-hour state-of-the-art fitness center featuring modern equipment. The hotel has a 24-hour business center and free Wi-Fi is available throughout the property. With 24-hour shuttle service to and from the airport, you can have a worry-free trip to the hotel.

In addition to the outdoor pool, hot tub, and fitness center, the hotel also offers a complimentary continental breakfast every morning, complete with a selection of hot items. If you're looking for a satisfying meal, the on-site restaurant, Hemisphere Steak & Seafood, features continental cuisine and handcrafted cocktails, making it the perfect place to relax and enjoy a delicious meal.

All the rooms at the hotel come with a range of amenities, including cable TV, coffee makers, and complimentary high-speed internet access. Each room is also equipped with a fridge and microwave, making it easy for you to store and heat up any snacks or meals you might have brought along. And of course, complimentary local calls are a nice touch for anyone who needs to stay connected to home or work.

Finally, when it comes to dining options, there is an abundance of nearby restaurants, including The Cheesecake Factory, The Capital Grille, and The Oceanaire Seafood Room. And if you need to get your shopping fix, top-rated shopping destinations like The Florida Mall and Orlando Vineland Premium Outlets are just a short drive away.

In conclusion, Holiday Inn Select Orlando International Airport is an ideal hotel for your next vacation to Orlando. With its prime location, excellent amenities, and comfortable guest rooms, it provides everything you need to make your trip a success. Whether you're looking to explore the local attractions or simply unwind by the pool, this hotel has everything you need to make your stay unforgettable.
Location Highlights
Located just minutes away from the Orlando International Airport, the Holiday Inn Select Orlando International Airport provides easy access to some of the area's top attractions. Within a short drive, guests can visit the iconic Walt Disney World Resort, Universal Studios, and SeaWorld Orlando. For those in search of shopping opportunities, the nearby Florida Mall offers a variety of stores ranging from luxury boutiques to department stores and cinemas. Additionally, guests can indulge in some of Orlando's local cuisine at nearby restaurants like Delmonico's Italian Steakhouse, where they can savor the restaurant's signature rib eye steak or indulge in delicious seafood dishes. For those who prefer a more casual or quick bite, on-site eateries such as the Bristol Cafe and the Lounge offer American classics such as burgers and sandwiches.
Book Now!