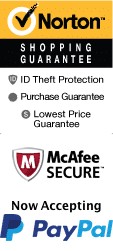 Rosen Inn Lake Buena Vista
8442 Palm Pkwy Golden Oak, FL 32836
1-866-267-5732
Chat Now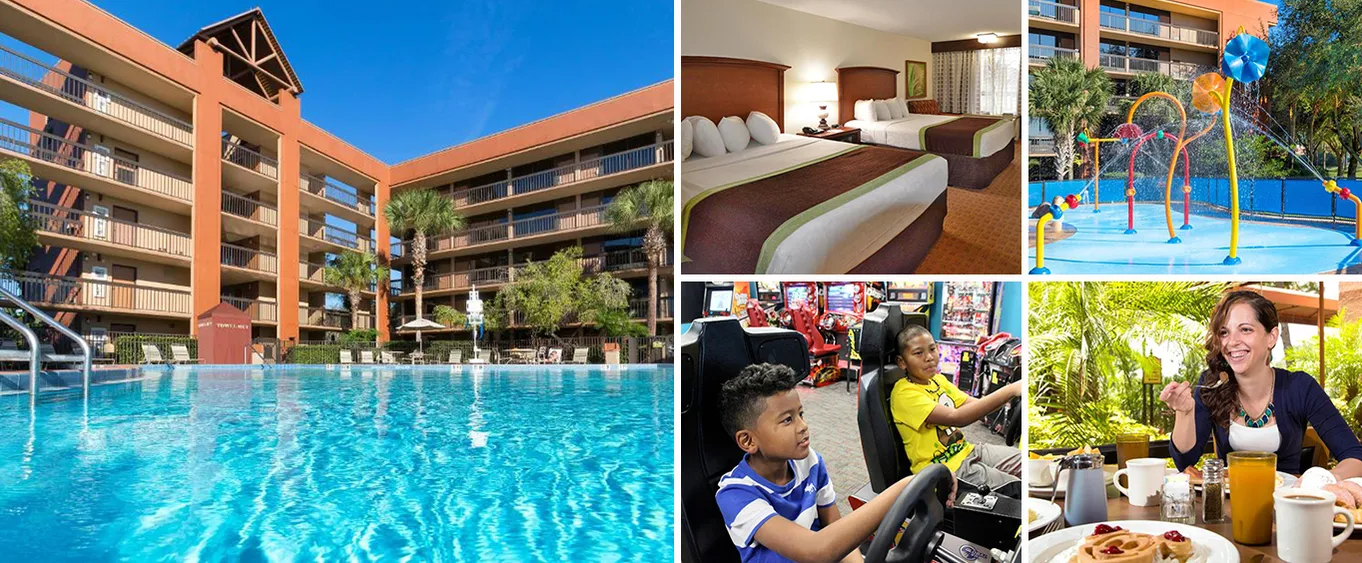 Related Lodging by Category:
Orlando, FL is an amazing city and is one of the most iconic vacation destinations in the entire country. While enjoying the theme parks, shopping, and awesome attractions, guests can be right at home with a stay at the Rosen Inn Lake Buena Vista. This beautiful hotel has all of the amenities you'll need along with an amazing location close to all of the fantastic attractions that Orlando is known for. Don't miss out on an amazing adventure by booking your room today! The Rosen Inn Lake Buena Vista is AAA 3-Diamond approved and also is partnered with Walt Disney World Good Neighbor Hotel program, giving easy access to Walt Disney World parks.
About the Hotel
This gorgeous hotel pulls out all the stops to ensure that its guests have a comfortable time when residing in Orlando, FL. There are so many great amenities to ensure guests have a blast. Guests will enjoy the many onsite restaurants, meeting space, and a free shuttle to the nearby Disney World parks. As far as recreation goes, there are so many amazing things to enjoy at the hotel. Guests will have a blast swimming in the two seasonal heated outdoor pools, including Ozzie's Splash Zone for the kiddos. There is also an outdoor playground and an indoor arcade game room. With an amazing array of features and amenities, guests will be comfortable when staying here.
About the Rooms
After spending the day exploring the Disney Parks or enjoying the remarkable amenities at the hotel, guests can return to their room at the Rosen Inn Lake Buena Vista for a relaxing evening. Guests will find even more perks to help them stay comfy, including pillowtop mattresses and clean linens. The rooms come equipped with HDTVs with premium channels so you can stay caught up on all of your favorite television programs. Rooms also have a microwave, refrigerator, and a safe. Enjoy lounging in the sitting area or on the bed while browsing the free WiFi. With bathroom toiletries, you can have an easy morning routine before heading out to adventure throughout Orlando and the surrounding Lake Buena Vista area.
No matter what sort of vacation you are having in Orlando, FL, you can have an awesome adventure with a stay at the Rosen Inn Lake Buena Vista. With all of the comforts of home at this glorious hotel as well as a variety of great amenities and features, visitors will undoubtedly be able to make some great new memories while staying in the city. Don't miss out on all of the fun!
Reviews

Eric Lai
Brooklyn, New York
✓
Verified Traveler
"This hotel was a good one."
This hotel was a good one. The price and location was great, many food places were around including cici's pizza where you could purchase all-u-can-eat pizza for a price of 3.99!! And other food locations as well as crab house, domino's, 7 eleven, angus steakhouse, and hooters. My room was perfectly fine. The location of the hotel was only 30 min walk away from downtown disney, a great shopping site, and it was 8 dollars for taxi to travel from the hotel to downtown disney. There were also free shuttles to all the parks in disney including universal orlando parks. There was a mini market which closes around 12 o clock, which you can buy microwavable food and drinks to your room, since there was a fridge and microwave in your room. This hotel was a great hotel to stay in comparing to its price, and i would definitely recommend this hotel and most certainly go back and visit the next time i vacation at walt disney world resorts.
Location Highlights
Nestled in the heart of Orlando, the Comfort Inn Lake Buena Vista offers a perfect getaway for those seeking both comfort and convenience. The hotel's prime location provides easy access to top attractions such as Disney World and Universal Studios. Additionally, the nearby shopping opportunities are abundant, ranging from convenience stores for quick necessities to boutiques and craft malls for the perfect souvenirs. For dining options, guests can indulge in delicious seafood at nearby restaurants like Paddlefish or try out the famous pizza at Giordano's. The hotel is also close to picturesque parks such as Lake Buena Vista and Lake Eola, making it an ideal spot for nature enthusiasts. With endless entertainment options and unbeatable location amenities, Comfort Inn Lake Buena Vista promises a memorable stay.
Book Now!