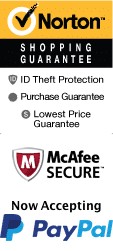 Clarion Inn & Suites Across From Universal Orlando Resort
5829 Grand National Dr Orlando, FL 32819
1-866-267-5732
Chat Now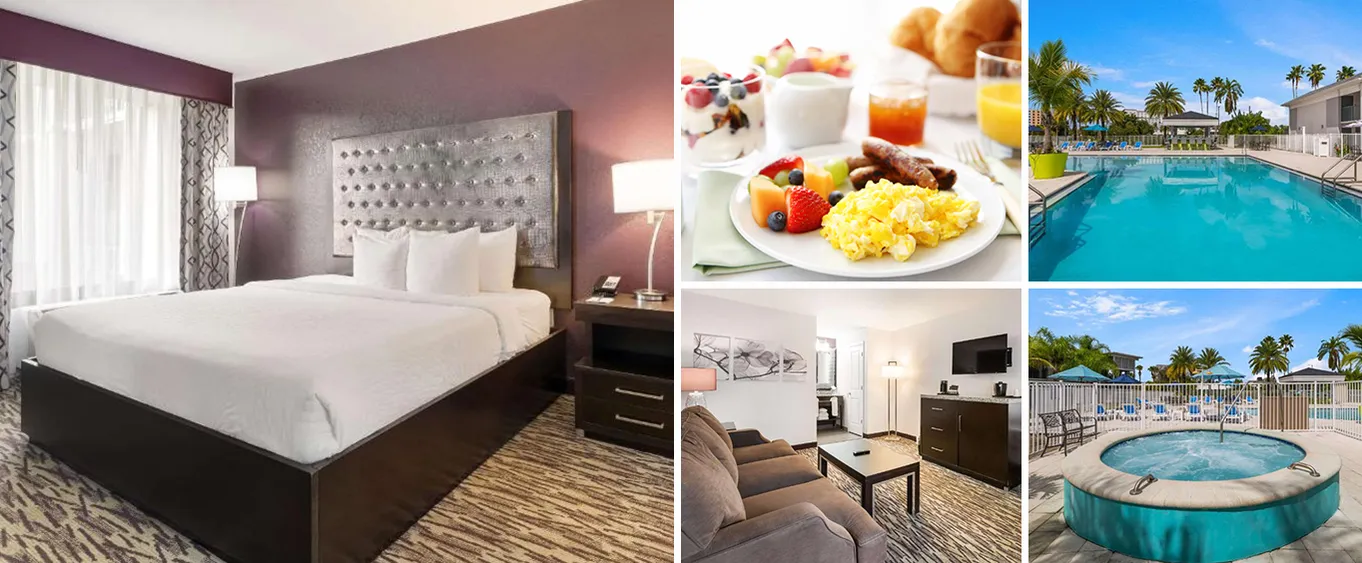 Clarion Inn & Suites is a good choice while you're vacationing in Orlando FL. One of the best places for you to go to have a good time is Universal Orlando Resort. It's about a 15 minutes walk from the hotel. Along the way, you and your family can take in some of the rare sights and sounds. You can visit Universal Studio theme park, which is movie-inspired. You and your family can also visit the Universal Islands of Adventure, Volcano Bay, and the Universal Citywalk. These sights are relatively large so you can not possibly take in all of it in one day, so it would be best to plan for a few days' stay at the hotel.
About the Hotel
Relax in the spa with your loved one and have a great time. Order from the extensive variety on the menu. Many culinary delights are offered that you could see in any five-star restaurant. Along with other amenities such as an outdoor pool and hot tub as well as a fitness room, this hotel has everything you need for a memorable stay in Orlando.
About the Rooms
The hotel rooms feature all the amenities that make for a relaxing pleasant stay. Some of which are, free calls, microwave, and refrigerator in the higher end rooms. The rooms have internet and room service. The suites are large and can accommodate a large family. There are adjacent rooms for the kids to be safe in with childproof locks for their safety. In the suites, you can see scenic views of the Orlando horizon. You get a TV with cable that has to pay per view, microwave oven to heat any delicious leftovers from your adventures near the hotel. A coffee maker is provided if you have your special brand of coffee that you like to brew yourself. The high-speed internet is at least 25 Mbps so that you can catch up on any online project that you've been working on.
No matter what adventures you are enjoying while in Orlando, FL, you are certain to have an amazing time staying at the Clarion Inn & Suites Across from Universal Orlando Resort. This iconic hotel is certain to be a blast.
Location Highlights
The Clarion Inn & Suites is strategically located in the heart of Orlando, providing easy access to a plethora of exciting activities for visitors. For those who love shopping, the hotel is conveniently located near grocery stores and convenience stores for quick purchases. In addition, there are unique boutiques and craft malls nearby for an enriching shopping experience. If you're looking for a taste of Orlando, then restaurants that offer mouth-watering dishes are available. Romano's Macaroni Grill is known for their authentic Italian cuisine, and Red Lobster offers delicious seafood. What makes this location even more delightful is that theme parks like Disney World and Universal Studios are nearby. Experience thrilling rides and attractions at theme parks that have been designed to transport visitors to magical worlds. The Clarion Inn & Suites is also a great location for outdoor enthusiasts. Just within a few miles of the hotel, one can find the Bill Frederick Park and Pool at Turkey Lake which is a scenic park that features tranquil lakes and bird watching opportunities. To sum it all up, the hotel offers visitors a wonderful opportunity to create unforgettable memories with its perfect location and an abundance of activities nearby.
.
Book Now!