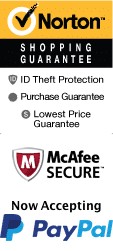 Winter Haven Coffee and Tea Tour
220 Avenue A NW Winter Haven, Florida 33881
1-866-267-5732
Chat Now


During the Winter Haven Coffee and Tea Tour, you'll get to sample a wide range of delicious hot and cold beverages, from classic coffees and teas to more adventurous flavors and combinations. You'll also hear about the stories behind each shop and the inspiration for their unique blends, and learn about the roasting, brewing, and steeping processes that make each cup special. The tour is perfect for coffee and tea lovers looking for a fun and educational experience to explore the local culture and flavors.

On this walking tour, guests will walk approximately 1.5 miles. Guests will be introduced to four premier coffee and tea shops with tour guides offering guests personal attention. Guests will learn about the products and about the brewing methods used to make each drink. Along the way, the guides will share fascinating information about the shops and the surrounding areas. The walking tour lasts for approximately 3 hours, with an opportunity to unwind in Winter Haven's central park before the final stop.

The Winter Haven Coffee and Tea Tour is an ideal way to spend an afternoon touring Orlando's picturesque Winter Haven District. You'll have the chance to support local businesses, meet new people, and taste delicious hot and cold beverages while gaining a greater appreciation for the city's brewing scene. This tour is perfect for everyone who is enthusiastic about trying new things and enjoys discovering the history and culture behind the local flavors.

In summary, indulge yourself on the Winter Haven Coffee and Tea Tour where you'll discover unique blends and delicious beverages while learning about the history and culture of the city's brewing scene. Take in the flavors, samples, and local landmarks, and connect with the vibrant community that makes up Orlando's coffee and tea culture. So come along and join us on this exciting adventure that will leave your taste buds buzzing with delight. Book your spot today!
Book Now!