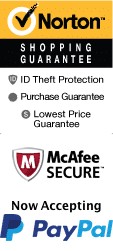 Silver Springs and Wildlife Small-Group Guided Tour
Embark on an exciting adventure through the natural wonderland of Florida by experiencing the Silver Springs and Wildlife Small Group Guided Tour. Located in Ocala, Florida, this tour takes you through the beautiful Silver Springs State Park, which has a history spanning over five thousand years. The park is well-known for its natural springs, which are said to be the largest artesian springs in the world. The guided tour lasts for approximately four hours, giving visitors ample time to explore the park's stunning scenery and incredible wildlife.

The tour begins with a leisurely boat ride down Silver Springs, which gives you the opportunity to experience the crystal-clear waters up close and view the wildlife around it. Along the ride, you will encounter a variety of animals, such as alligators, turtles, and numerous species of birds. You also get the chance to visit the historical Silver Springs Museum, where you can learn about the park's history, including its importance to Florida's early tourism.

This guided tour is perfect for families and individuals, as the park is easy to navigate and the tour guide is equipped with extensive knowledge about the wildlife and landscape. The guide provides insights into the park's history and ensures that visitors have a safe and enjoyable experience. The tour involves minimal walking and is wheelchair accessible, making it perfect for people of all ages.

The Silver Springs State Park is not only known for its natural beauty but also for its unique wildlife. The park features a breathtaking forest set on gently sloping hills, where visitors can observe a variety of mammals such as deer, black bears, and foxes in their natural habitats. This event gives visitors an opportunity to disconnect from city life and explore the great outdoors while learning about the diverse ecosystem of Florida.

For history and nature enthusiasts, the Silver Springs and Wildlife Small Group Guided Tour is a must-visit activity. This awe-inspiring exploration is rich with vibrant flora and fauna, providing visitors with an unforgettable experience. Florida's Silver Springs is a place where you can escape from the hustle and bustle of everyday life and enjoy the state's best natural views and wildlife.

In conclusion, if you are looking for an activity that immerses you in the beauty of nature and Florida's wildlife, the Silver Springs and Wildlife Small Group Guided Tour is perfect for you. With its breathtaking scenery, wildlife viewing, and expert commentary, the experience is one that you will never forget. Book now and witness the wonder of nature at Silver Springs State Park.
Book Now!