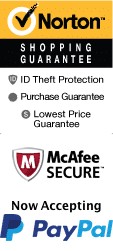 Orlando Pontoon Lake Tours
1395 S Lake Roy Dr South Winter Haven, Florida 33884
1-866-267-5732
Chat Now


As you board your pontoon boat, you'll be greeted by a knowledgeable guide who will take you on a leisurely cruise through some of the region's most scenic lakes. Keep your eyes peeled for alligators, turtles, and even bald eagles as you glide along the calm waters. The tour lasts approximately two hours, giving you plenty of time to soak up the gorgeous scenery and learn about the area's history and ecology.

During your tour, you'll visit Lake Jessamine and Lake Conway, two of the area's largest and most picturesque bodies of water. Lake Jessamine is especially known for its lush wetlands and thriving bird populations, while Lake Conway is home to a variety of fish and other aquatic life. Your guide will provide fascinating insights into the unique characteristics of each lake and the organisms that call them home.

One of the standout features of Pontoon Lake Tours is its focus on sustainable tourism practices. The company is committed to protecting the fragile ecosystems of the lakes and minimizing its impact on the environment. As you glide through the crystal-clear waters, you can feel good knowing that you're supporting a business that values conservation and preservation.

In addition to the stunning scenery, Pontoon Lake Tours also offers plenty of opportunities for relaxation and fun. Guests are welcome to bring food and drinks aboard the boat, making it the perfect spot for a picnic lunch or happy hour with friends. And with plenty of comfortable seating, a shaded canopy, and a restroom onboard, you can sit back and enjoy the ride in total comfort.

So why wait? Book your Pontoon Lake Tours experience today and discover the beauty and serenity of Orlando's natural landscapes. With friendly guides, sustainable practices, and a chance to connect with nature, this is the perfect activity for families, couples, and anyone looking to escape the hustle and bustle of city life. Don't miss out on this unique and unforgettable experience!
Book Now!