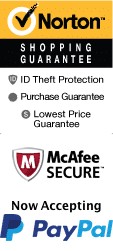 Orlando's Ivanhoe Village Food Tour
Embark on an unforgettable culinary journey through Orlando's Ivanhoe Village with this captivating food tour. From tantalizing tastings to historic landmarks and fascinating stories, this experience has something for everyone to savor. Conveniently located in the heart of Orlando, this walking tour is perfect for foodies and curious travelers alike.

The tour begins with a delightful introduction to Ivanhoe Village, a charming and eclectic neighborhood known for its artistic and cultural significance. From there, your expert guide will lead you on a mouth-watering adventure through six of the area's most remarkable restaurants and food establishments. Each stop along the way offers a unique and delicious glimpse into the local cuisine, with ample opportunities to try authentic dishes and learn about their cultural and historical significance.

As you journey through this food-lover's paradise, you'll indulge in a variety of tasty treats, including artisanal cheeses, fresh seafood, savory pastries, homemade gelato, and many other delectable delights. Along the way, you'll also discover the rich history and vibrant culture of Ivanhoe Village, from its early settlers to its modern-day artists and entrepreneurs.

Whether you're a seasoned foodie or a curious newcomer, this tour offers a one-of-a-kind culinary experience that is sure to satisfy your taste buds and leave you with a newfound appreciation for Orlando's vibrant food scene. So come and join us on this delicious adventure and discover the flavors, sights, and sounds of Orlando's Ivanhoe Village.

Not only will you explore the hidden gems and mouth-watering dishes of this thriving food community, but you'll do so with a knowledgeable and friendly guide who will give you an insider's perspective on the city's food culture. With plenty of opportunities for tasting and learning, this food tour offers a truly unforgettable experience that you won't want to miss.

In conclusion, Orlando's Ivanhoe Village Food Tour is the ultimate epicurean adventure that will take you on a culinary journey through some of the city's most vibrant neighborhoods, all while discovering the history and culture of this amazing city. Book your spot on this tour today, and get ready to experience the flavors of Orlando like never before!
Options:
Ivanhoe Food Tour
Available 6/10/2023 until 3/30/2024 View Detailed Schedule
Duration: 3 hoursTastings from 5 Food Stops: You will get a taste of 5 unique restaurants in Orlando's Ivanhoe Village from local pizza and bar to chic food hall.Add-On Adult Beverage Package: Includes 3 pre-set drinks that can be purchased from your guide at the time of the tour for $25. Please email in advance.
Book Now!