Orlando, FL Nightlife
Party it up in Orlando just like the locals with these great nightlife options. In particular, the Orlando Night Life Pass can offer admission to four of Orlando's hottest clubs for one low price! Browse and book your next party outing online today!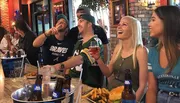 Nightlife in Orlando just got better with the Dollar Off Drinks Card. This amazing card gives you access to dollar off drinks at select bars and restaurants across the city. Enjoy happy hour specials, craft cocktails, beer, and wine at discounted prices. The Dollar Off Drinks Card is perfect for anyone looking to explore Orlando's nightlife scene and save some money while doing so. Get your card today and enjoy a fun and affordable night out in Orlando.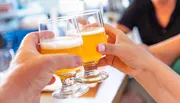 Nightlife in Orlando is not just about loud music and clubbing; you can explore the city's darker side with the Beer, Spirits, and Ghosts Walking Tour. This two-hour tour takes you to some of the city's most haunted sites and lets you enjoy drinks along the way. Learn about the paranormal while enjoying local brews and spirits. The knowledgeable guides take you to historic locations and share stories about the spirits, both in the glass and beyond. It is the perfect activity for anyone looking for a unique and spooky night out.
<
Dec 17
N/A
Dec 18
N/A
Dec 24
N/A
Dec 25
N/A
Dec 31
N/A
>