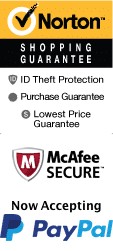 Iconic City Tour Of Orlando
7061 Grand National Dr Orlando, Florida 32819
1-866-267-5732
Chat Now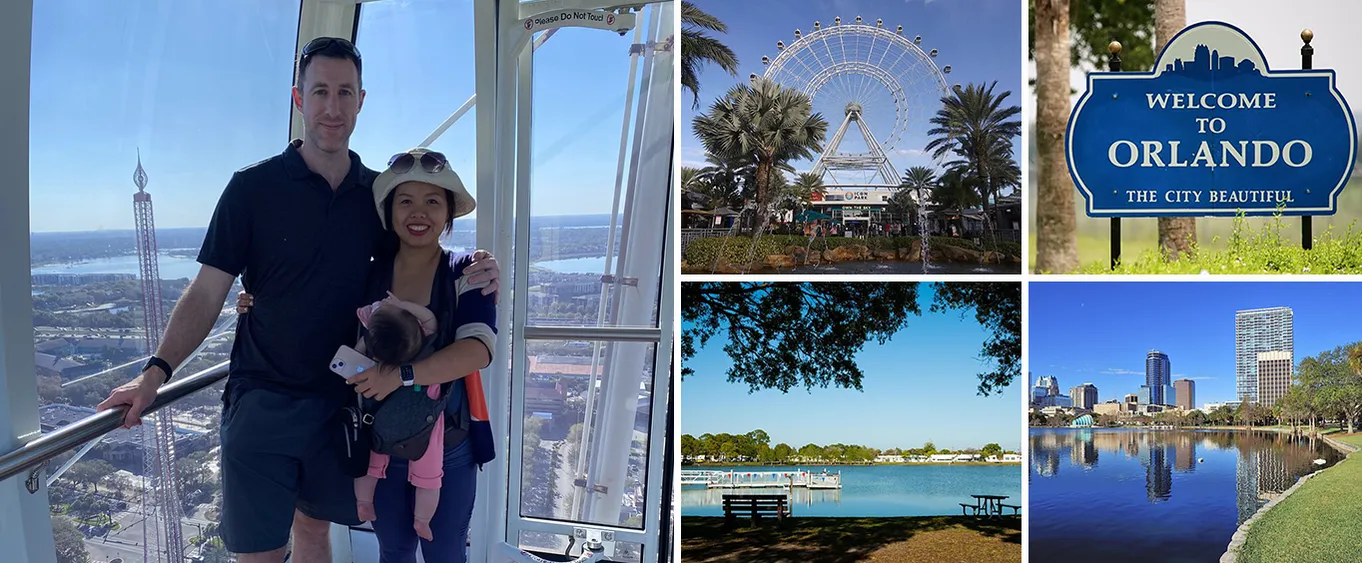 Are you looking for an iconic tour of Orlando that reveals the secret gems of the city? If yes, then your search ends here! The Iconic City Tour of Orlando winds through some of the most historic and charming districts of Orlando. The tour is designed to introduce you to the city's history, architecture, and culture, giving you a glimpse of what makes Orlando such a unique and special destination.

The tour spans over 2.5 hours, taking you on a fun and engaging ride through Orlando's famous neighborhoods, including Winter Park and Park Avenue, Lake Eola, Thornton Park, Orlando Health, and the Central Business District. You will be accompanied by an experienced tour guide who will fill you in with fascinating stories and insider info about the city's landmarks, attractions, and hidden gems.

The tour starts with a visit to the Winter Park neighborhood, which is famous for its European-style architecture, cobblestone streets, and lush gardens. You will have the opportunity to explore the famous Park Avenue, which is lined with chic boutiques, colorful cafes, and buzzing bars. Immerse yourself in the luxury and elegance of the city's high-end shopping district, where you can stroll through art galleries and museums.

Next stop is Lake Eola, a stunning lake in the heart of Orlando surrounded by parks, lush vegetation, and walking trails. You will learn about the legendary swans that reside here and enjoy breathtaking views of the city skyline. From there, the tour heads to Thornton Park, which boasts an array of trendy boutiques, gourmet eateries, and dynamic nightlife.

As you wind through Orlando Health and the Central Business District, you will see some of the city's most iconic buildings and landmarks, including the Amway Center and the Dr. Phillips Center for the Performing Arts. Discover some of the lesser-known wonders of the city, such as beautiful murals and street art, hidden bars and cafes, and quirky boutiques and antique shops.

Finally, the tour wraps up with a drive through the charming streets of Eola Heights, a picturesque residential neighborhood that is home to many historic buildings and impressive architecture. The Iconic City Tour of Orlando is the perfect way to see the best sites and landmarks of Orlando in one fun and engaging tour.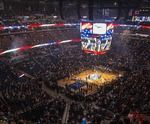 Experience exhilaration at the Amway Center in Orlando, Florida, the epicenter of top-tier entertainment. Home to the NBA's Orlando Magic and a plethora of vibrant events, from blockbuster concerts to family-oriented shows, its distinctive tribute to Florida's natural beauty sets it apart. Modern, dynamic, and beautiful, this state-of-the-art venue offers guests a sensational blend of sports, entertainment, and architecture!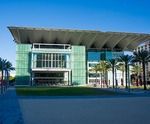 Pass By
Dr Phillips Center for the Performing Arts
Indulge in a world of creativity at the Dr. Phillips Center for the Performing Arts in Orlando, FL. Boasting architectural elegance, this premium venue captivates with its Broadway shows, ballet performances, and captivating concerts. Experience the thrill of live performance in its purest form.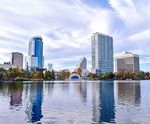 Experience urban serenity at Lake Eola Park, nestled in Orlando's city center. With its romantic swan boats, captivating water fountains and outdoor yoga sessions, there's no better way to connect with nature whilst staying downtown.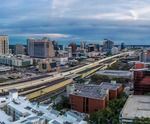 Pass By
Orlando Business District
Experience the vibrant heart of Florida at the Orlando Business District. Renowned for its thriving economy, picturesque skyscrapers and lush parks, this dynamic district brims with world-class dining, shopping, and entertainment options. With a unique blend of diverse cultures and innovative architecture, the Orlando Business District offers an engaging cityscape adventure for discerning travellers.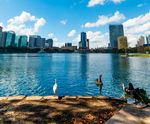 Find your sanctuary in the urban paradise of Thornton Park, Orlando. With its unique shops, gourmet eateries, and iconic brick-lined streets, it's a haven for creativity and culture. Experience an intimate blend of local arts, inviting parks, and community events. Full of charm and vibrancy, Thornton Park encapsulates the soul of downtown Orlando. Experience Orlando's best, just a stone's throw from the sparkling Lake Eola.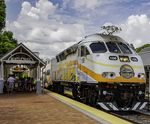 Discover Florida's hidden gem, Winter Park, an oasis in the bustle, near magical Orlando. Relish in its verdant park landscapes, classy dining scene, and enriched museums. In this enchanting city, everyone can enjoy a calming paddleboard ride along the sparkling waterways, tantalizingly tasteful meals, and a day of elegant shopping or admiring art.
Join us for a delightful ride through the most iconic neighborhoods of Orlando and get ready to experience the city's rich history, culture, and tradition. We guarantee that the tour is a perfect way to explore the city like a true Orlandoan. Book your tickets now and discover the ultimate sightseeing experience in Orlando!
Book Now!