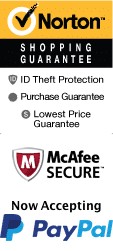 Florida Airboat Adventure at Night
2001 E Southport Rd Kissimmee, Florida 34746
1-866-267-5732
Chat Now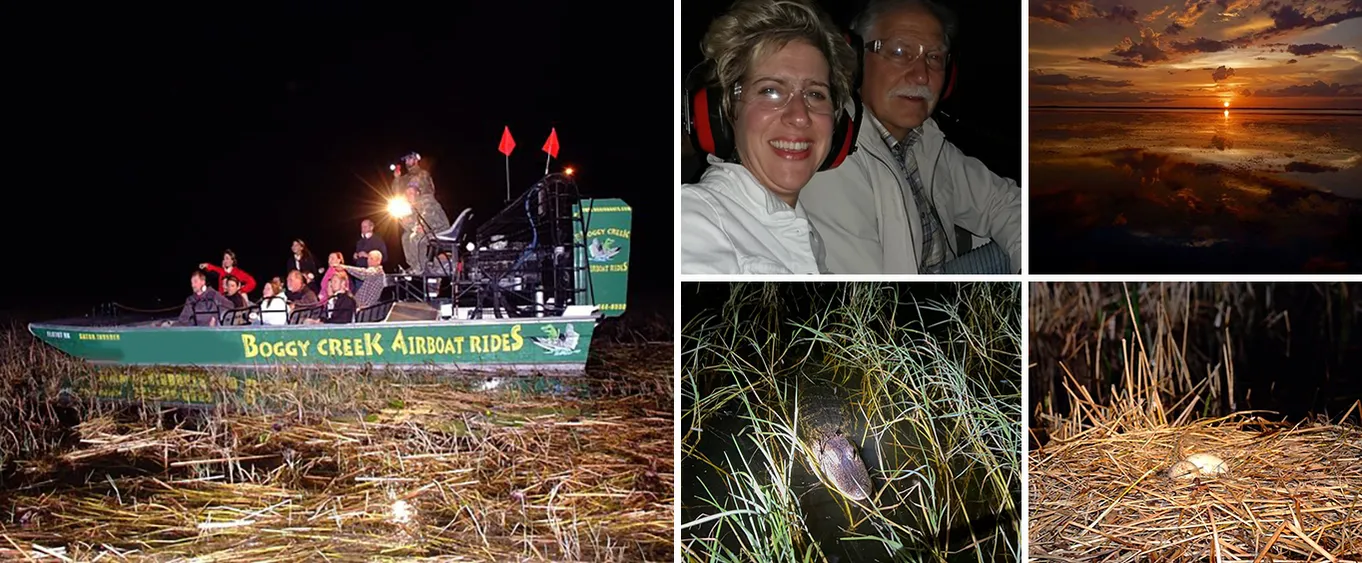 If you're in Orlando and looking for an unforgettable adventure, consider embarking on a nighttime airboat tour with Switchgrass Outfitters. Located just outside Orlando in the beautiful Kissimmee Prairie Preserve, Switchgrass Outfitters offers one of the most unique and exciting experiences in the area. On this 60-minute airboat ride, you'll glide across the surface of the water in an open-air vessel, illuminated only by the moonlight and stars. Prepare to feel the warm, humid air on your skin as you listen to the sounds of the swamp coming to life after dark.

As you venture into the heart of the preserve, your knowledgeable guide will point out wildlife that is only active at night, such as alligators, snakes, and birds. With no other boats around and nothing but the tranquil wilderness surrounding you, you'll feel like you've been transported to another world. The experience is truly magical and will leave a lasting impression on anyone who experiences it.

The Kissimmee Prairie Preserve State Park is one of only a handful of remaining expansive grasslands in the United States, so it truly is a unique and special place to visit. The airboat is specially designed to move seamlessly through the tall grasses, allowing for an up-close and personal encounter with the wildlife that inhabits the area. You'll feel completely surrounded by nature and wildlife in this serene and peaceful environment.

Switchgrass Outfitters takes pride in their eco-friendly approach, ensuring that all tours are as non-invasive as possible. The company also strives to educate guests about the fragile ecosystem of the preserve and the importance of protecting it. The tour guides are extremely knowledgeable and friendly, making the experience both educational and entertaining.
Pass By
Kissimmee Prairie Reserve State Park
Immerse yourself in Florida's unspoiled wilderness at Kissimmee Prairie Reserve State Park. Here, nature unfurls in stunning savannahs, expansive skies, and the densest concentration of endangered species in Florida. Get lost under the brightest stars on the Eastern Seaboard, bike through captivating grasslands, or seek out rare wildlife. It's not just a park—it's an experience full of genuine Florida charm.
Overall, the nighttime airboat tour with Switchgrass Outfitters is an unforgettable experience that everyone should try at least once. It's perfect for families, couples, and individuals looking to escape the hustle and bustle of the city and connect with nature. So whether you're a local or a visitor to the area, make sure to add this one-of-a-kind adventure to your itinerary.
In conclusion, don't miss out on the opportunity to experience the beauty and wonder of the Kissimmee Prairie Preserve on a nighttime airboat tour with Switchgrass Outfitters. You won't regret it!
Book Now!