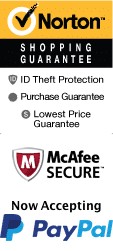 Flavors of Icon Park Foodie Walking Tour
8401 International Dr Orlando, Florida 32819
1-866-267-5732
Chat Now
Do you happen to be looking for a food tour that allows you to explore the local cuisines of Orlando while experiencing the scenic views the city has to offer? Look no further than the Flavors of Icon Park Foodie Walking Tour, located in the heart of Orlando's Icon Park.

The walking tour offers a unique experience that allows foodies to sample dishes and desserts from some of the leading eateries in Orlando. Not only do you get to savor some of the finest foods in the city, but also walk along the Icon Park's 400-foot observation wheel and appreciate the views of the city's attractions like the famous Orlando Eye and I-Drive 360.

The tour requires two hours, with an expert guide providing visitors with a history of the city's burgeoning culinary scene at each stop. The tour's walking distance is between 1-2 miles, so be sure to dress comfortably and wear comfortable shoes.

Some of the signature delicacies featured on the tour include gourmet burgers, mouthwatering pastries, delectable roasted pork sandwiches, as well as craft beers and cocktails. In addition, you will also be given some time at the eateries to learn more about the recipes and the chefs behind these culinary masterpieces.

The tour's main attractions include Sullivan's Steakhouse, the Sugar Factory, and other critically acclaimed eateries known for their quality and service. At Sullivan's Steakhouse, visitors get up close and personal with some of the finest cuts of meat and seafood cooked by expert chefs. The Sugar Factory, on the other hand, is famous for its giant candy store and delicious candy-coated desserts.

History and highlights of the restaurants and eateries are also reviewed during the tour. It provides visitors with an opportunity to learn more about the chefs behind the famous restaurants and their passion for cooking. Some of the historical landmarks and attractions you may encounter include the Wheel at Icon Park, Harry Potter-themed events & unique shopping opportunities.

In closing, The Flavors of Icon Park Foodie Walking Tour is a once in a lifetime experience for food lovers and travelers. With so many culinary options offered in Orlando, this walking tour is the perfect opportunity to taste the city's best dishes and desserts. So pack your walking shoes, and get ready to embark on this extraordinary journey through the history of Orlando's culinary scene.
Book Now!