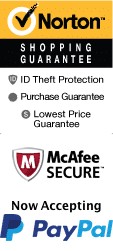 Epic Orlando Bar Crawl: By Let's Roam
68 E Pine St Orlando, Florida 32801
1-866-267-5732
Chat Now
Join the ultimate night out in Orlando with the Epic Orlando Bar Crawl by Let's Roam. Get ready for a lively evening filled with drinks, friends, and entertainment as you hop from bar to bar in the buzzing Church Street area.

As you venture from bar to bar, enjoy exclusive drink specials, challenges, and games organized by your energetic bar crawl leader. Sip on your favorite cocktails while you mix and mingle with locals and tourists from all around the world. Church Street is known for its exciting nightlife, and this tour will take you to some of the most popular and hidden bars in the area.

The Epic Orlando Bar Crawl will take approximately three hours, and you'll visit at least four different bars. Don't worry about dress codes or reservations; all you need is a valid ID and a fun attitude! Wear comfortable shoes as you'll be walking to the different venues throughout the night.

During the tour, you'll enjoy trivia, scavenger hunts, and other unique activities at each bar. This event is perfect for groups of friends, couples, or solo travelers looking to have a good time and make new connections in the city.

Church Street is a historic district in Orlando, home to various bars and entertainment venues. From Irish pubs to sports bars, there is something for everyone along the way. You'll discover some hidden gems, try new drinks and experience the local nightlife scene like a true local.

In summary, the Epic Orlando Bar Crawl by Let's Roam is the perfect way to spend a fun-filled evening in the city. Laugh, connect with new people, and explore the vibrant nightlife of Church Street. Join the party today and create unforgettable memories during your visit to Orlando!
Book Now!