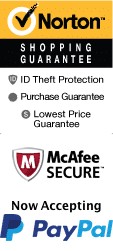 Crystal River Manatee Swim from Orlando
8707 Vineland Ave Orlando, Florida 32821
1-866-267-5732
Chat Now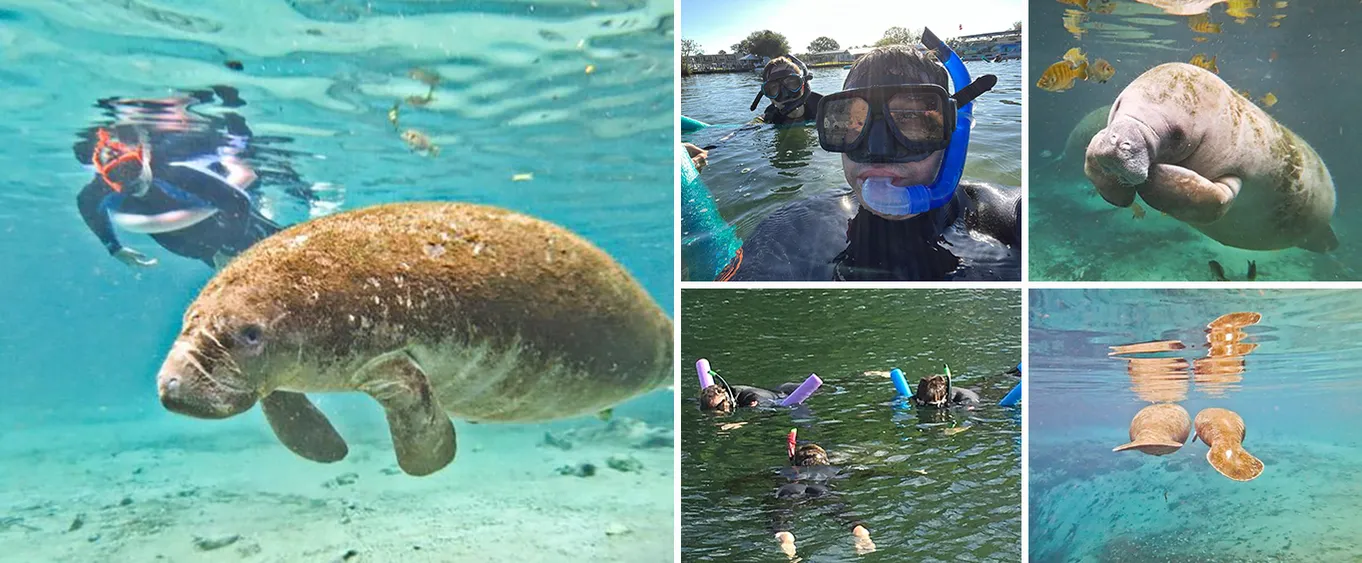 Are you ready for a once-in-a-lifetime experience swimming with the majestic manatees? Look no further than Crystal River, Florida, located just a short drive from Orlando. The Crystal River Manatee Swim is an unforgettable adventure that allows you to get up close with these gentle giants in their natural habitat.
About the Transportation

The tour begins with transportation via comfortable air-conditioned bus from Orlando and to the gorgeous Crystal River area. Along the way, you will be able to learn all about the area's history, local life, ecosystems, and more while admiring the gorgeous scenery. The bus ride is comfortable and takes the stress out of driving or navigating your way to Crystal River, FL.
About the Tour

Upon arrival, guests will be whisked away on an exciting adventure to experience the beauty of these incredible creatures. After a brief orientation on manatee safety and etiquette, you'll board a cozy pontoon boat and head out to the warm waters of Crystal River. Huddled in your wetsuit and snorkel gear, you'll eagerly scan the water for the telltale signs of a manatee's presence. Once spotted, you'll carefully slip into the water and observe as they graze on sea grass and interact with their fellow manatees. The Crystal River Manatee Swim typically lasts about three hours, giving you ample time to soak up the unforgettable experience. The waters of Crystal River are calm and clear, providing an excellent view of the manatees as they swim and play. You may even get lucky and experience a curious manatee approaching you, making for a truly magical experience.
Respect for the manatees is at the core of this activity, and experienced guides will be with you every step of the way to ensure their safety and preservation. The Crystal River Manatee Swim is a must-do for animal lovers and adventure seekers alike. Crystal River also offers plenty of other attractions, including kayaking, fishing, and exploring local ecological landscapes. Whether you're visiting Orlando for a family vacation or a solo adventure, Crystal River is a destination that cannot be missed.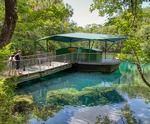 Pass By
Homosassa Springs Wildlife State Park
Come lose yourself in the wondrous beauty of Homosassa Springs Wildlife State Park in Orlando, Florida. This natural treasure showcases Florida's native wildlife, boasting an underwater observatory into a freshwater spring, an astounding variety of native animals like alligators, flamingos, and manatees, and enchanting walking trails. A must-visit for families and wildlife enthusiasts, the park marries educational encounters and breath-taking sights for an unforgettable excursion.
About the Included Admission to Homosassa Springs Wildlife State Park

This gorgeous wildlife refuge and state park provides an amazing look into the natural wonders of Florida's unique ecosystems. While here, visitors will be able to admire plenty of gorgeous scenery and see animals like manatees, panthers, bears, alligators, and many other fantastic species! Guests will have the opportunity to purchase food at the little cafe if they wish or pack a picnic lunch with them.
In summary, the Crystal River Manatee Swim is an enchanting and unforgettable experience that allows you to connect with nature in a profound way. The gentle nature and curious personalities of manatees create memories that will last a lifetime. So why wait? Book your Crystal River Manatee Swim today and embark on an adventure you'll never forget.
Options:
Manatee Swim Value Package
Available 12/5/2023 until 11/30/2024 View Detailed Schedule
Swim, Snorkel, and Boat Ride: This tour includes transportation from the Orlando area, 90 min Boat Ride on Crystal River, Snorkel Equipment, and Admission to Homosassa State Park.
Frequently Asked Questions for Crystal River Manatee Swim from Orlando:
What methods of transportation does the Crystal River Manatee Swim from Orlando use?

Pontoon Boat.

Approximately how long does the Crystal River Manatee Swim from Orlando last?

It lasts approximately 8 hours.

Is photography / video recording allowed on the Crystal River Manatee Swim from Orlando?

Yes.
Book Now!