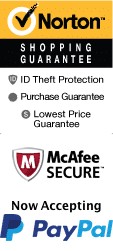 Crystal River Manatee Swim from Orlando

See native wildlife in their natural environment

Breakfast included

Lunch included

Family friendly

Informative, friendly and professional guide

Enjoy a day away from the hustle and bustle of the city

Duration: 10 hours

Schedule
Are you ready for a once-in-a-lifetime experience swimming with the majestic manatees? Look no further than Crystal River, Florida, located just a short drive from Orlando. The Crystal River Manatee Swim is an unforgettable adventure that allows you to get up close with these gentle giants in their natural habitat.
After a brief orientation on manatee safety and etiquette, you'll board a cozy pontoon boat and head out to the warm waters of Crystal River. Huddled in your wetsuit and snorkel gear, you'll eagerly scan the water for the telltale signs of a manatee's presence. Once spotted, you'll carefully slip into the water and observe as they graze on sea grass and interact with their fellow manatees.
The Crystal River Manatee Swim typically lasts about three hours, giving you ample time to soak up the unforgettable experience. The waters of Crystal River are calm and clear, providing an excellent view of the manatees as they swim and play. You may even get lucky and experience a curious manatee approaching you, making for a truly magical experience.
Respect for the manatees is at the core of this activity, and experienced guides will be with you every step of the way to ensure their safety and preservation. The Crystal River Manatee Swim is a must-do for animal lovers and adventure seekers alike.
Crystal River also offers plenty of other attractions, including kayaking, fishing, and exploring local ecological landscapes. Whether you're visiting Orlando for a family vacation or a solo adventure, Crystal River is a destination that cannot be missed.
In summary, the Crystal River Manatee Swim is an enchanting and unforgettable experience that allows you to connect with nature in a profound way. The gentle nature and curious personalities of manatees create memories that will last a lifetime. So why wait? Book your Crystal River Manatee Swim today and embark on an adventure you'll never forget.
Options:
Manatee Swim Value Package
Available 6/6/2023 until 12/30/2023 View Detailed Schedule
Swim, Snorkel, and Boat Ride: Transportation from the Orlando area, 90 min Boat Ride on Crystal River, Snorkel Equipment, Admission to Homosassa State Park
Book Now!