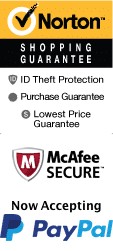 Ciro's Sweet Tooth Dessert Tour in Winter Haven
220 Avenue A NW Winter Haven, Florida 33881
1-866-267-5732
Chat Now


Your journey begins at Ciao Bistro, where you'll savor a cup of gourmet coffee and a freshly baked pastry. From there, you'll visit Nutwood, a bakery that has been serving Winter Haven for over a century. At Nutwood, you'll try their famous cinnamon bread and learn about the bakery's rich heritage.

Next, you'll stop at Los Crespos for a taste of exotic South American treats. This cozy cafe serves up empanadas and alfajores, traditional Argentine sweets made from delicate shortbread cookies and creamy dulce de leche.

Finally, your tour ends at Richard's Fine Coffees, a family-owned business that roasts their own beans for a truly unique coffee experience. Try a house specialty like the 'Cinnamon Roll' latte or the 'Toffee Crunch' cappuccino while you admire the stunning mural adorning the cafe's walls.

Overall, the Ciro's Sweet Tooth Dessert Tour takes about two hours and covers approximately two miles of leisurely walking. Along the way, your guide will share fascinating stories about Winter Haven's history and culture. Whether you're a local looking to discover new culinary delights or a visitor hoping to experience some true southern hospitality, Ciro's Dessert Tour is not to be missed.

What are you waiting for? Book your tour today and satisfy your sweet cravings while exploring the hidden gems of Winter Haven with Ciro's Sweet Tooth Dessert Tour.
Options:
Ciro's Sweet Tooth Dessert Tour in Winter Haven
Available 12/5/2023 until 8/3/2024 View Detailed Schedule
Language Guides:

Guide Language: EN
Guide Type: Guide
Book Now!