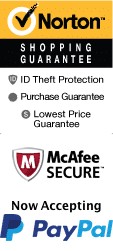 A Walk Around Lake Eola Audio Tour
Are you ready to explore the beautiful Lake Eola Park in Orlando, Florida in a unique way? Look no further than the "A Walk Around Lake Eola Audio Tour". This self-guided tour is both informative and fun, making it perfect for individuals, couples, and families alike.
Starting at the Walt Disney Amphitheater, the tour will take you on a leisurely stroll around the lake. You will be equipped with an audio guide that will provide fascinating facts and history about the area, its wildlife, and landmarks, such as the iconic "Linton E. Allen Memorial Fountain". The tour spans about 1.3 miles and will take approximately 45 minutes to complete.
Lake Eola Park is a beautiful escape from the hustle and bustle of the city. With ample seating along the lakefront, it's a great spot to relax and take in the views. The park is also home to many events throughout the year, including the popular Orlando Farmers Market and the annual Light Up Orlando event during the holiday season.
As you walk around the lake, you will also notice many unique sculptures and murals, including the "Celebration of Life" sculpture, which symbolizes the park's commitment to sustainability. Throughout the tour, you will learn about the many plants and animals that call this park home, as well as the park's history and ongoing efforts to preserve its natural beauty.
In addition to all of the fascinating information you'll learn on this tour, you'll also get to enjoy the peaceful surroundings of the park. Be sure to bring comfortable walking shoes, as the tour involves a moderate amount of walking.
In conclusion, the "A Walk Around Lake Eola Audio Tour" is an excellent way to explore Lake Eola Park while learning about its rich history and natural beauty. Whether you're an Orlando local or a first-time visitor, this tour is a unique and memorable way to spend an afternoon in one of Orlando's most beautiful parks. Don't wait, book your tickets today and experience the beauty of Lake Eola Park!
Book Now!