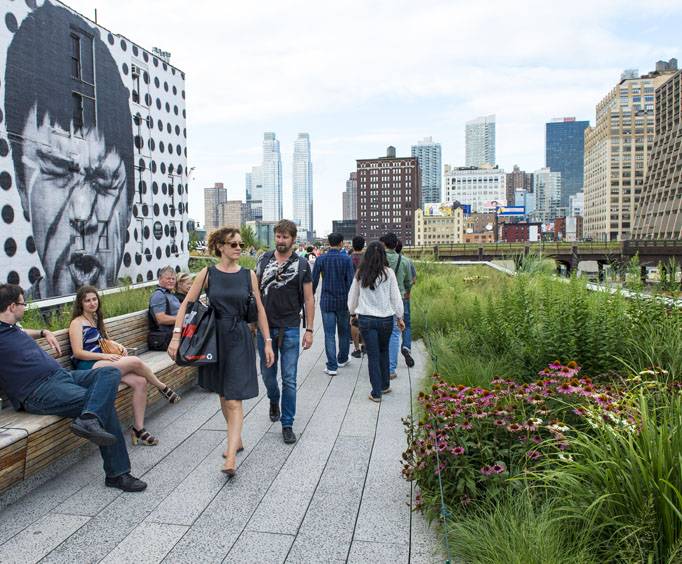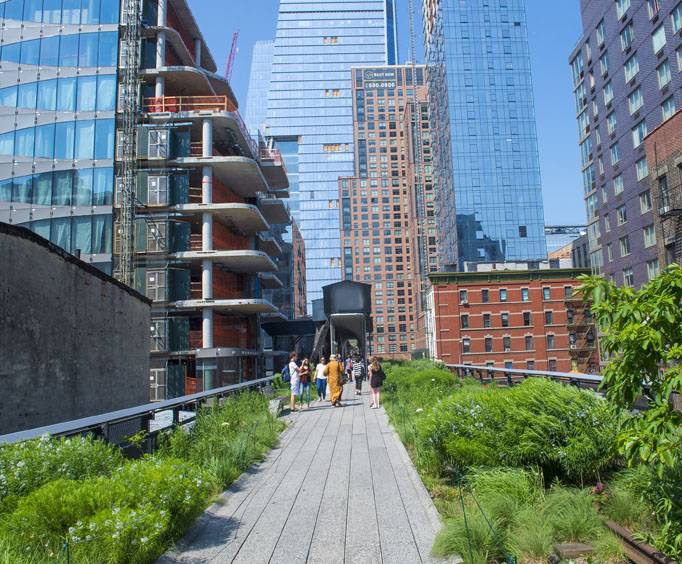 High Line Park in New York, NY
The High Line Park in New York is an outdated railroad yard converted into a sustainable park.
This process took years of planning and redesign. Trees, plants, bushes, and flowers were chosen for their hardiness. These plant are easy to sustain and provide a colorful landscape to view. The green roof systems allows plants to retain water and they have manual and automatic watering systems.
There are several different parts to High Line Park. The Chelsea Market Passage has an open air cafe, food trucks, and cultural program in warm weather. The Northern Spur Preserve was once a refrigerated warehouse and now grows crab apples, sedges, asters and goldenrod. Chelsea Thicket is a winding walkway with railroad tacks embedded in the pathway. It has dogwood trees, holly, roses and other dense shrubs.
High Line Park often hosts food events and festivals with local restaurants and cafes. Thre are many special sections in the park with play areas for children, unique pathways, resting areas, and plants. There are many special tours, events and gardens to see.
This is an educational and cultural place for adults and children to come year-round in New York.