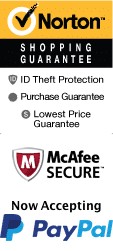 New York City Lunch Cruise
Chelsea Piers Pier 61 New York City, New York 10011
1-800-987-9852
Chat Now
Experience the best sightseeing opportunities in New York City with the New York City Dinner Cruise. Enjoy a combination of food, fun, and plenty of brilliant sightseeing with this awesome endeavor.
About the Cruise
This cruise offers so many amazing activities to enjoy. You will enjoy an all-you-can-eat buffet and cruise to the waters of the New York harbor. You will have access to live entertainment as well as a lot of cool things with that. The DJ will play songs you like and you will enjoy all the sights of the city as you sit on the boat and have fun. You also get to see the Statue of Liberty which is one of the most iconic statues in the entire world and it is one of the biggest symbols of America.
Explore the ship as we get ready to pull away from the dock! Once you've been invited up to our Grande Buffet, take as little or as much as you like. While you dine, enjoy a narrated tour of Manhattan's breathtaking skyline from our panoramic windows.

Sights You'll see:
Empire State Building: The Empire State Building was built in 1931 at a height of 1250 feet. It was the tallest building in the world for over 30 years.

Brooklyn Bridge: The Brooklyn Bridge was built from 1869 to 1883. It is considered to be one of the greatest engineering triumphs of all time.

World Trade Center Site: Built between 1966 and 1976, the World Trade Center's twin towers were once the tallest buildings in the world at 110 stories each. They were destroyed by an act of international terrorism on September 11, 2001.

South Street Seaport: On19th-century of the 19th century Port of New York City, it has been revived by the transformation of Pier 17 into shops and restaurants.

Governor's Island: This island and its historic fort, Castle William, were under military command from the 1700s to 1996. After more than 200 years under federal control, the White House transferred ownership of the 172-acre Governors Island to New York state for the purchase price of $1.00.

Statue of Liberty: A gift to the people of America from the people of France, 'Liberty Enlightening the World' stands 300 feet above New York Harbor. She was built by sculptor Frederic Auguste Bartholdi.

Ellis Island: From 1892 to 1954, Ellis Island was the first stop for more than 16 million immigrants arriving in the United States.
Experience the Big Apple in style with tickets aboard the New York City Lunch Cruise. This spectacular cruise takes guests to see some of the hottest landmarks of the city while offering a delicious meal and plenty of extra fun on the ship. Book it today for the perfect getaway in NYC!
Options:
Spirit of New York City Buffet Lunch Cruise
Available 10/6/2023 until 1/2/2024 View Detailed Schedule
Lunch cruise on New York harbor
Book Now!