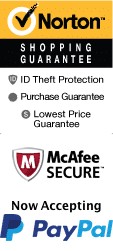 Statue of Liberty Ellis Island Cruise with One World Trade Ticket
299 South St New York City, New York 10002
1-800-987-9852
Chat Now
The Statue of Liberty and Ellis Island are two iconic destinations known throughout the world. Take a scenic cruise to these two locations and experience the awe-inspiring history and beauty of these landmarks. This incredible tour begins at Pier 36 in New York City, where you'll board a comfortable cruise boat and begin your journey through the harbor.

The Statue of Liberty is a symbol of freedom and a beacon of hope to millions of people around the world. You'll see this magnificent statue standing tall on Liberty Island as you approach by boat. Get up close to this amazing monument and marvel at her size and beauty. The Statue of Liberty on the Liberty Island is an American landmark known worldwide.

The Ellis Island National Immigration Museum is located nearby, and you'll also have the opportunity to disembark here and explore the museum on foot. Learn about the history of immigration in the United States and the poignant stories of the millions who passed through this historic site. This museum provides an interactive experience that will immerse you in the rich history of American immigration.

Throughout the cruise, a knowledgeable tour guide will provide insightful commentary about the history and significance of these two landmarks. You'll also have access to a multilingual audio tour, allowing you to learn even more about these iconic destinations.

After the cruise, you'll receive a ticket to One World Trade Center Observatory, located just a few blocks from the pier. Take the elevator up to the 102nd floor and enjoy stunning views of the entire New York City skyline. You'll be able to see all of Manhattan and beyond from this amazing vantage point.

In summary, this Statue of Liberty and Ellis Island Cruise with One World Trade ticket is a once-in-a-lifetime experience that will enrich your knowledge of American history and create unforgettable memories. Book this tour now and discover why millions of visitors travel from all over the world to visit these two famous landmarks. This tour is an excellent choice for families, history buffs, and anyone who wants to see New York City from a unique perspective.
Book Now!