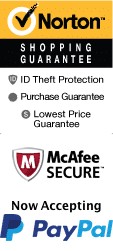 Super 8 Nashville West
6924 Charlotte Pike Nashville, TN 37209
1-800-987-9852
Chat Now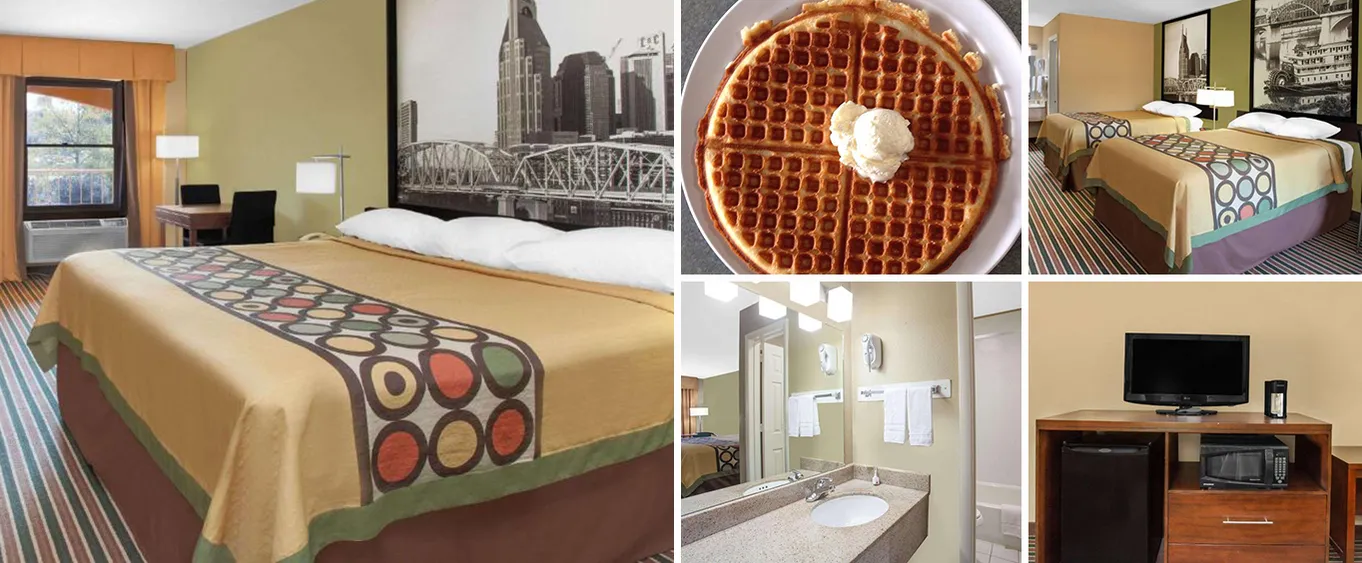 Related Lodging by Category:
The Super 8 Nashville West is a leading hotel just two miles from the airport and many of the city's historical sites such as the Musician Hall of Fame. This hotel is also within a few miles of the city's major sporting arenas as well. Along with being situated near many popular parks and landmarks, the Super 8 Nashville West offers standard amenities that are typical of chain hotels. These amenities include a fitness center, a swimming pool, an indoor hot tub and a continental breakfast full of hot and delicious foods. All of the amenities provided help make the Super 8 Nashville a quality hotel for those who are looking to experience Nashville on affordable terms. When you arrive at the hotel, you will be entering a spacious lobby with modern furniture and artwork. This helps provide you with a sense of luxury and comfort when first going into the hotel. Shortly after you arrive at the hotel, you can get checked in by one of the friendly and professional employees who are eager to make your stay very pleasant and comfortable. Once you are checked into the hotel, you will then be able to enter your room and enjoy a couple of spacious beds, a television and a private bathroom. At the Super 8 Nashville West, you will have access to some other amenities to help make your stay more enjoyable. These include a microwave, a fridge and a coffeemaker to allow you to prepare meals with ease. Each room also comes with access to high speed internet, cable television, free local phone calls and room service. The hotel is also within a short drive from many of the city's most popular restaurants, shops and entertainment venues.
As well as lodging and vacation packages, visitors will find places like the Grand Ole Opry House or be able to visit a Nashville honky tonk. They'll also find helpful articles about subjects like Minnie Pearl.
Location Highlights
Super 8 Nashville West is located close to Jim 'N Nick's Bar-B-Q which is a full-service eatery with terrific outdoor seating that offers World-Famous Cheese Biscuits and slow-cooked BBQ dishes such as Carolina-Style Chopped Pork, Classic Spare Ribs, and a variety of mouth-watering flavors in Mr. Jim's Deluxe Combo. WalMart is next door so if you leave something behind, or you need a late night snack, all the conveniences are right on hand. Get your Hot Tamales, Butterfinger Candy Bar, pick up a pack of long non-slip socks, keychains, motor oil, nail polish and non-acetone remover, sandwiches or sushi from the deli, Cavit Pinot Grigio, and Aleve Pain Reliever then veg out in front of the TV in your room. Stop in at Two For Home where you can see both modern, farmhouse, and classic designs in home furnishings like revolutionary fabrics, stylish rugs and wallpapers, exquisite lighting and art by local and ever-changing artists such as Mayo, Sam Moore, LEE, Kincaid, Loloi, and Surya. Families like to stay at Super 8 Nashville West because we are within walking distance to local dining, boutique and department-style shops, as well as Ray Stevens CabaRay Showroom where you can see the legendary music and comedy performer on Thursdays.
Book Now!