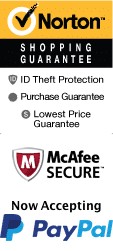 Comfort Suites Nashville Near Opryland
3431 Percy Priest Dr Nashville, TN 37214
1-800-987-9852
Chat Now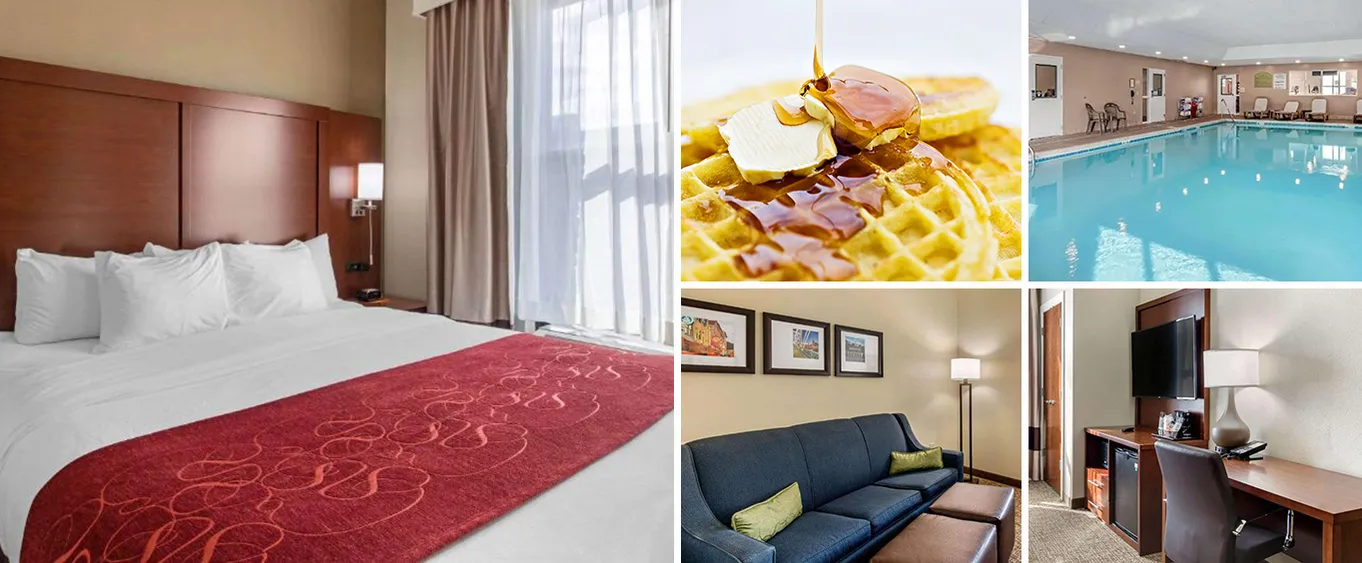 Comfort Suites Nashville is located just 1.4 miles from Nashville Shores Water Park. Comfort Suites provide plenty of amenities to keep guests happy. The hotel provides a free daily hot breakfast, a heated indoor pool, fitness center, free high-speed internet, free coffee, banquet rooms, and meeting rooms. A 24-7 first-aid staff member is also available to help ensure guests' peace of mind. Located conveniently off Interstate 40, and just a 15-minute drive from Vanderbilt University, the Grand Ole Opry, and Starwood Amphitheater, Comfort Suites is in the middle of it all. After starting the day off with a delicious hot breakfast, guests can take a dip in the crystal clear water of the heated pool. Those traveling for business can make use of the hotel's meeting, and banquet rooms, as well as their business center. Office work can be completed with the hotel's provided desktop computer, and copy machine. All guest rooms are smoke-free and have a flat-screen TV, refrigerator, microwave, individual AC/heating unit, coffee maker, desk, hairdryer, alarm clock, and phone. Wake-Up service is available upon request. Handicapped accessible rooms are available, with handrails provided in the bathrooms, and a roll-in shower. Rooms also include a pull-out sofa bed for extra sleeping space. Comfort Suites is a short distance from many fine eating establishments. Less than one mile from the hotel are Waffle House, Subway, Sal's Pizza, and Cracker Barrel. Tourist attractions aren't far either, with Gaylord Entertainment Center and Nashville Zoo just being about a 15-minute drive away.
After browsing amazing lodging and vacation packages in Nashville, guests can also book activities like AxeVentures, the Nashville Tractor, and the Nashville Zipline.
Reviews

John Lawrence
KS
✓
Verified Traveler
"Comfort Suites was excellent in everything that you could want for a hotel."
The comfort suites was excellent in everything that you could want for a hotel. Since we had rented two rooms and my wife and i were the last to get to nashville on friday evening and i had the vouchers, i called the front desk and the gentlemen that answered the phone was more than happy to allow our daughter, my wife's mother and my wife's sister to check into there rooms prior to us arriving which was ideal for my mother-in-law as she had traveled from florida with out daughter so she needed to be able to lay down and rest so it worked great. This is the first time that we had stayed at a comfort suites and that is what we will use from now on when we travel and need to stay at a hotel. We usually use comfort inn when we stay out so now this is our next and best hotel to stay in. The hotel staff was very friendly and helpful which is the way that we like it. My wife and i enjoy talking to the staff at places we go and stay at and when they respond back friendly then we know that this is a nice place to use. Being from western kansas this is what we are use to do is visiting with people. Our only disappointment was the tour of nashville that was canceled the day before due to the historic snow storm for the city. Oh well maybe next time if we return to nashville for a stay. Thanks again for doing a great job in planning our stay that weekend.

Shiela Edlen
IN
✓
Verified Traveler
"Room was clean and spacious."
Room was clean and spacious. Bed was very comfortable! It only took us about 10 to 15 minutes to get downtown. The staff was very friendly. Breakfast consisted of eggs, sausage, waffles, pastries, etc. There is a cracker barrel within walking distance. We did not use the pool, however it looked clean and well maintained.

Juan Mendez
Clarksville, Tennessee
✓
Verified Traveler
I have nothing bad to say. Perfect.....!!!!

Tammy Cunningham
Louisville, KY
✓
Verified Traveler
Everything was clean and nice. Some workers could have been a little friendlier.
Location Highlights
La Hacienda is close with a completely stocked bar with margaritas and sangria, and the delicious dishes of burritos, enchiladas and more. Food Lion nearby allows you to cut costs on favs like AnW Rootbeer, Wheat Thins, and KitKats. Amaze your spouse with something from Boss Bling Divas Jewelry, with equisite gems, chains, and more. See Sugarland, Parmalee, Tenille Arts, Rodney Atkins, Robert Duvall, or Opry Square Dancers all at the prominent Opry.
Book Now!