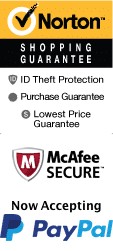 Comfort Inn Nashville
412 White Bridge Place Nashville, TN 37209
1-800-987-9852
Chat Now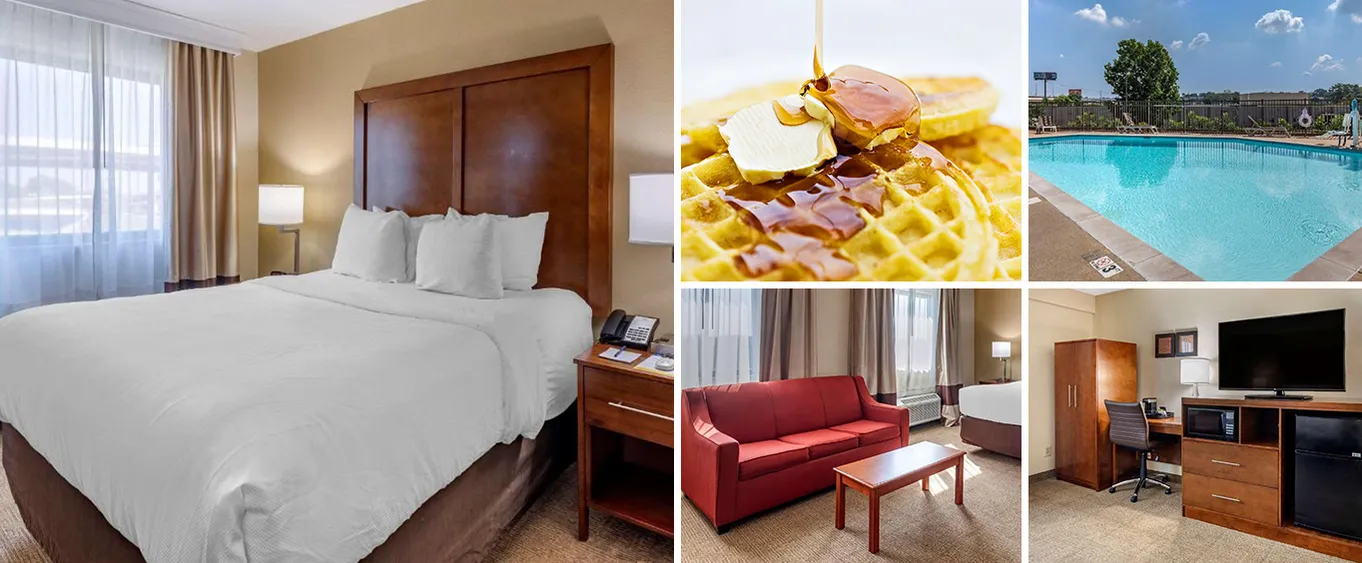 The Comfort Inn Nashville is less than four miles from the Ryman Auditorium. The hotel is pet-friendly so that guests don't have to leave their furry friends at home. A hot breakfast is served each morning and features eggs, biscuits, gravy, and a variety of meats. Coffee is available all day. There is a business center with a computer and printer, and fax services are available at the front desk. Guests can enjoy the seasonal outdoor pool when they aren't exploring the city or exercising in the fitness room. A laundry room is available for guests to use as well. Upon arrival, guests will see an awning made of colored stones at the front of the hotel. A comfortable sitting area with a couch and chairs is in the lobby. Guests will see that the rooms are designed with neutral colors and modern furnishings. The breakfast area is located to the side of the lobby and features multiple counters where foods are set each morning. The pool is surrounded by a fence and overlooks the city below. Tables with umbrellas can be seen at the pool as well as various lounge chairs. Cable and high-speed internet are included throughout the hotel. Rooms feature a microwave and mini-refrigerator with larger rooms featuring a kitchen and sitting area with a sleeper sofa. A hairdryer, iron, and ironing board can be found in the bathroom of each room. Restaurants that are within one mile of the hotel include Waffle House and Shoneys. The Wildhorse Saloon is within five miles of the property. Along with lodging and vacation packages, guests can find a variety of great options like the Grand Ole.Opry or discover places like the Nashville street with bars and the Parthenon Nashville TN. They can also view some interesting articles about Minnie Pearl and other subjects.
Reviews

cheryl oliver
Arlington, TN
✓
Verified Traveler

Donald McGrae
Lady Lake, FL
✓
Verified Traveler
Good, clean accommodation plus a very friendly & helpful front office staff.

JANICE FLEMING
Grain Valley, MO
✓
Verified Traveler
The staff was very nice and helpful. You had to take a running start and jump into the beds, they were so high, but being tall that was a good thing.
Location Highlights
Jack In the Box serves up its famed seasony curls as well as CocaCola refreshments, and an indulgent Chocolate Overload Cake & NY styled Cheesecake. CVS Drugstore sells cottonballs and qtips, plus some grocery items like microwavable trays and electrolyte powered Powerade. Check out Elders Book for impressive collections of antiquated novels like Old Massas People and The Lady in the Lake. Visit the Parthenon where you can see the replica of the one in Athens, Greece and see the magnificent 63 detailed paintings from 19th and 20th century artisits.
Book Now!