Brewery Tour Options in Lancaster, PA
Get a taste of local flair on a brewery tour in beautiful Lancaster, PA. From wineries to breweries and every alcohol you can dream up, these tours are a great way to sample local brews and beers. When you're finished experiencing all the brewery fun, be sure to check out other awesome activities or book a hotel to complete your Lancaster getaway.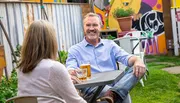 Brewery Tours' Lancaster History and Craft Beer Walk is a delightful way to explore Lancaster, Pennsylvania's history and thriving brewery scene. Led by a knowledgeable guide, you'll walk through the historic downtown streets, passing by landmarks such as Fulton Theatre and the 1850s-era Central Market. Along the way, you'll visit local breweries and tasting rooms, sampling an array of expertly crafted beers. With its combination of history and tasty brews, this activity is a must-do for visitors to Lancaster. Whether you love history or craft beers, this iconic tour provides ample time to explore the local vibe of this historical city. Do not miss out on all of the fun!
Oct 01
N/A
Oct 08
N/A
Oct 15
N/A
>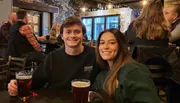 The Brewery Tours' Lancaster Downtown History and Craft Beer Walk is a must-do activity for all visitors to Lancaster, Pennsylvania. This fun walking tour takes you through the charming downtown area, stopping at several local breweries for a refreshing drink and a behind-the-scenes look at the brewing process. Along the way, knowledgeable guides will regale you with fascinating historical facts and stories about the city's rich culture and heritage. Whether you're a serious beer connoisseur or just looking for a fun and unique way to explore Lancaster, this tour is not to be missed.