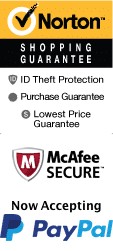 Lake Tahoe Romantic Getaway Package
Lake Tahoe, CA is one of the most beautiful places to visit as it offers up spectacular alpine views as well as popular recreational activities such as boating, skiing, fishing, and relaxing cruises.
Things to Do in Lake Tahoe
Lake Tahoe is synonymous with skiing. Not only do its mountaintops offer up some awesome shredding opportunities, but the area is also brimming with a variety of fun activities to partake in. Just a few of these include the famous M.S. Dixie II Sightseeing & Sunset Dinner Cruises, Tahoe Sport Fishing, and even Lake Tahoe Helicopters.
>>MORE: Adventures
Outdoor Activities
Some other exciting activities to add to your vacation package include the Lake Tahoe Helicopter Tours, Tahoe Sport Fishing, Lake Tahoe Hot Air Balloons, and the Sunset Kayak Tour on Lake Tahoe.
>>MORE: All Things to Do
About the Lake Tahoe Romantic Getaway Package
Although there are many different options for fun activities in Lake Tahoe, some of the best memories come from its romantic options. With the Lake Tahoe Romantic Getaway Package, you can impress your sweetheart by sweeping them off their feet and to beautiful Lake Tahoe! Whether you want to spice up a new romance, celebrate an anniversary, or just head out for a weekend without the kiddos, this romantic package is sure to be a favorite!
About Your Included Activities
This package includes one of the finest activities in all of Lake Tahoe, the Lake Tahoe Emerald Bay Sunset Cruise on the Bleu Wave. During this romantic and relaxing sail, you can enjoy spectacular Tahoe views of mountains and sparkling waters while making new memories with your loved one in Emerald Bay.
About Your Included Lodging
Lodging is abundant, offering everything from quaint snowy cottages to elaborate resorts that get you close to the slopes of Lake Tahoe's skiing destinations. With this package, visitors will be able to select the exact location they wish to stay at to customize their getaway experience. The package includes two relaxing nights for you and your loved one!
>>MORE: Ski Resorts
Beautiful views, fun activities, and an unforgettable time await you. What are you waiting for? Book your romantic Tahoe vacation package today!

Frequently Asked Questions:
---
---
---
Customize a package with this form: