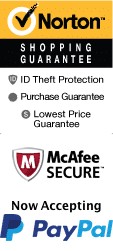 Get Outdoors in Lake Tahoe Package
Head to the stunning city of Lake Tahoe, CA for an unforgettable adventure.
Activities
This area is brimming with a variety of amazing ways to experience nature. From the lakeshores to skiing resorts and mountaintop adventures, there are plenty of options. Regardless of what you choose, the adventures in Lake Tahoe are sure to be an amazing time! Head out on an MS Dixie II Sightseeing Cruise, go Tahoe Sport Fishing, or embark upon the Wild West Tour from Lake Tahoe with Train Ride!
>>MORE: Adventures
Sightseeing
This beautiful alpine area is one of the biggest tourist spots in the United States, and it offers so many amazing ways to experience the gorgeous scenery. Embark upon one of the Lake Tahoe Hot Air Balloons tours, one of the Lake Tahoe Helicopter Tours, or visit the famous Hellman-Ehrman Mansion.
>>MORE: All Activities
About the Get Outdoors in Lake Tahoe Vacation Package
Experience the great outdoors in the stunning Lake Tahoe with these adventures. This package includes three nights of lodging at your choice of hotels along with Tahoe Sport Fishing. You are sure to have an unforgettable excursion with these activities!
About the Included Tahoe Sport Fishing
Visit the gorgeous alpine shores of Lake Tahoe, the largest mountainous lake in North America! This beautiful lake is well-known for its recreational wonders, including fishing. Embark upon the Lake Tahoe Sport Fishing adventure for an astounding charter! Cast your line for Kokanee Salmon, Lake Trout, and Rainbow Troute while exploring Zephyr Cove. Everything you need for fishing is included, and it's sure to be a blast.
About the Included Lodging
All of this exploring in the outdoors is sure to wear you out. Relax and rest up for your adventurous days with the lodging options included with this package. To totally customize their experience, guests can choose from a plethora of different lodging options from fancy resorts to more quaint cabin-style getaways. Regardless of what amenities and features you desire, there are accommodations for every traveler.
Don't miss out on the beautiful natural wonders of this city with the Get Outdoors in Lake Tahoe package.
Frequently Asked Questions:
---
---
---
Customize a package with this form: