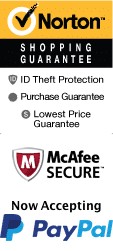 Yosemite Falls in Yosemite National Park, CA
The following tours visit Yosemite Falls:
6/1/2023 - 10/26/2023
Save a Thursday for this spectacular sightseeing adventure in Yosemite Valley, for up close views of world famous waterfalls, granite peaks, and glorious vistas.
Yosemite Falls is the crown jewel of Yosemite National Park. The astounding massive waterfall is comprised of three sections, which combine for a total drop of 2425 feet. Yosemite creek, high in the Sierra Nevada Mountains, spills over sheer granite bluffs, with speed and ferocity in the spring snow melt season. The falls peak is in May to June when the roar of the falls can be heard throughout the Eastern portion of Yosemite Valley.
The Upper Yosemite fall plunges 1430 feet and ranks in the top twenty highest waterfalls in the world, when considered apart from the rest of the falls. Trails from the valley floor wind to the base and peak of the Upper Fall.
The Middle Cascades are not visible from Yosemite Valley, and are comprised of a series of five smaller plunges. The cascades total drop is 675 feet, twice the distance of the Lower Fall, as they splash through the narrow constricted portion of the gorge.
The Lower Yosemite Fall drops 320 feet and is the most close up viewed portion of the falls. After the spectacular show the Yosemite Creek flows into the Merced River in the Yosemite Valley.
The combined height of the Yosemite Falls ranks it as the highest fall in North America, and the seventh in the world. For comparison the entire height of the falls would be equal to Chicago's Sears Tower, plus Paris' Eiffel Tower.