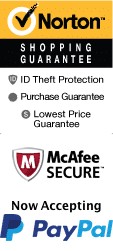 The following tours visit Virginia City, NV:
5/30/2024 - 10/31/2024
Explore one of the most stunning places on the continent when you make your way to Lake Tahoe and the surrounding area on a day trip.
Virginia City Nevada is a National Historic Landmark. The city is one of the boomtowns built around the 1859 discovery of the Comstock Lode, the first major silver deposit discovery in the United States. At the city's peak in the 1860s it had a population of 25000 residents, but the census information in 2010 reported fewer than 1000 residents.
A virtual ghost town, the city retains the old west charm and authentic boomtown character. Many restored buildings from the 1860s to 1870s on the city streets and the board sidewalks in the saloon district, which in it heyday had more than 100 busy saloons. The Mark Twain novel, 'Roughing It' is set in Virginia City, where a young Samuel Clemons wrote for the newspaper, and it was here that he first used the pen name Mark Twain.
The folklore of the area says the city was named for an old miner by the name of James Finnemore, nicknamed 'Old Virginny Finney.' As the story goes, Old Virginny 'christened' the town when he tripped and broke a bottle of whiskey at the entrance of a saloon.
Today the city operates mainly as a tourist attraction. There are several Bed & Breakfasts operating in historic homes, and tours of the Chollar and Ponderosa Mines. Museums exhibit artifacts and photos of the areas history and interesting characters, like the State Police Officers Museum in the Storey County Courthouse, where you can view jail cells from the 1870s, and a rare unblindfolded Statue of Justice. On C street you can find several saloons still open for business, like the Silver Queen, Red Dog Saloon, and Delta Saloon.
The Northern terminus of the Virginia & Truckee Railroad is in Virginia City and offers tourist excursions to nearby Gold Hill.