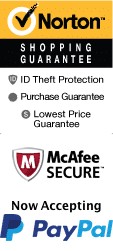 Tuolumne Meadows in Yosemite National Park, CA
Tioga Pass Rd Yosemite National Park, , CA 95321
The following tours visit Tuolumne Meadows:
7/6/2023 - 10/26/2023
Save a Thursday for this spectacular sightseeing adventure in Yosemite Valley, for up close views of world famous waterfalls, granite peaks, and glorious vistas.
Tuolumne Meadows is a gentle sub-alpine meadow along the meandering Tuolumne River in Yosemite National Park. Several creeks feed the river and in spring the snow melt floods vast sections of the meadow. The meadow is bountiful with wildflowers in the late spring and summer.
The view of the meadow is spectacular and from it you easily view Cathedral Range, Unicorn Peak, and Mount Dana. The Tuolumne River flows eventually to Waterwheel Falls and pools into Hetch Hetchy Reservoir.
Several Granite Domes in the meadow are a draw for rock-climbing, but are amazing to view and photograph. The major domes in Tuolumne include Stately Pleasure Dome, Polly Dome, Daff Dome, Lembert Dome and Fairview Dome.