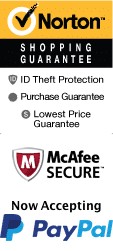 Tioga Pass in Yosemite National Park, CA
Tioga Pass Rd Yosemite National Park, , CA 95321
The following tours visit Tioga Pass:
6/1/2023 - 10/26/2023
Save a Thursday for this spectacular sightseeing adventure in Yosemite Valley, for up close views of world famous waterfalls, granite peaks, and glorious vistas.
Tioga Pass is one of the few places you can get across the Sierra Nevada Mountain Range, and serves as an entry point to Yosemite National Park. The pass is on California State Route 120, on the East side of Yosemite National Park, just East of Tuolumne Meadows.
The pass is named for the Tioga Mine, and the summit elevation of 9,941 feet above sea level provides unsurpassed views of the region. This incredible scenic route is subject to closure during the winter snow season. Varying depending upon snowfall, the pass can close as early as early October, and typically opens again near the end of May, although in heavy spring snowfall has been closed as late as late June.