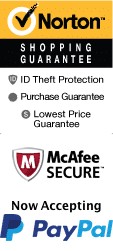 Tenaya Lake in Yosemite National Park, CA
The following tours visit Tenaya Lake:
6/1/2023 - 10/26/2023
Save a Thursday for this spectacular sightseeing adventure in Yosemite Valley, for up close views of world famous waterfalls, granite peaks, and glorious vistas.
Tenaya Lake is an Alpine lake lying between Yosemite Valley and Tuolumne Meadows. Created by branch of the Tuolumne Glacier, the lake is fed primarily by Tenaya Creek, which is also the outflow and cascades down the valley ten miles to the Yosemite Valley.
Amidst a backdrop of light colored granite rocks the lake is a popular destination for kayaking, canoeing, sailing and fishing. No launch or dock facilities are provided, and motorized watercraft are not permitted. Swimming is allowed, but the water is very cold. The serene setting of this alpine lake is a superb picnic location.
The lake was named for Chief Tenaya, who protested that the lake already had a name, 'Pie-we-ack,' meaning 'lake of the shining rock.'