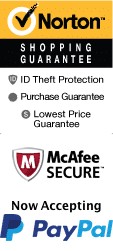 The following tours visit Squaw Valley:
6/1/2023 - 10/26/2023
Travel in style with a city tour around the area on Tuesdays, making stops at all the top sights, including Emerald Bay, Rubicon Point, and Sand Harbor.
Once home to the Winter Olympics, Squaw Valley is one of the most famous ski resorts in the country. Combined with the fact that it sits over the beautiful alpine lake of Lake Tahoe, it is no wonder that it draws thousands of visitors each year. The resort not only offers great skiing and snowboarding to its visitors, but it also offers lessons and rentals, lodging, shopping, and dining. It was even recently voted the 'Best Ski Resort' in North America by USA Today.

Whether you are new to skiing or a seasoned professional, you're bound to have a fun time shredding along the slopes at this famous resort. Squaw Valley rests at 1960 Squaw Valley Road in Olympic Valley, CA. It is only an hour drive from Reno, NV and two hours from San Francisco, CA.

The Mountains & Zones
Comprised of two different mountains, Squaw Valley and Alpine Meadows both offer much to visitors. Squaw Valley, in particular, is comprised of nine different zones, each featuring different activities and skiing levels. For beginners check out Snoventures for gentle slopes, two surface carpets, snow tubing, and a beginner lift. Big Blue features several acres of gentle terrain and lake views. At Shirley, you can choose between five different tree runs, the Shirley bowl, and a zigzagging 'Freeway'. Snow King features winding terrain, and Headwall is characterized by high-speed slopes. For expert skiers, head to Silverado, The Chief or the KT-22.

Lessons & Rentals
If you aren't a master skiing champ just yet, don't worry. Squaw Valley offers lessons and rentals for first-timers. Choose from skis or a snowboard before heading to your lesson. Group lessons and private lessons are available, as well as various lessons for all ages and skills level. So whether you're learning the ropes for the first time or are just brushing up on your skills, you're bound to have a fun time.

The Village
The prime area for off-slope fun, the Village at Squaw Valley not only features comfortable lodging options but also is home to dining and shopping. Here, pedestrians rule the land, so if you aren't really into skiing, this is the place for you. Grab some ice cream, check out the art galleries, and choose some souvenirs before returning to your fireplace-lit European-style lodging with the Squaw Valley Lodge. You'll even be able to take advantage of the eight outdoor hot tubs.

With plenty of things to do in Squaw Valley, make sure to check it out the next time you are in Lake Tahoe.